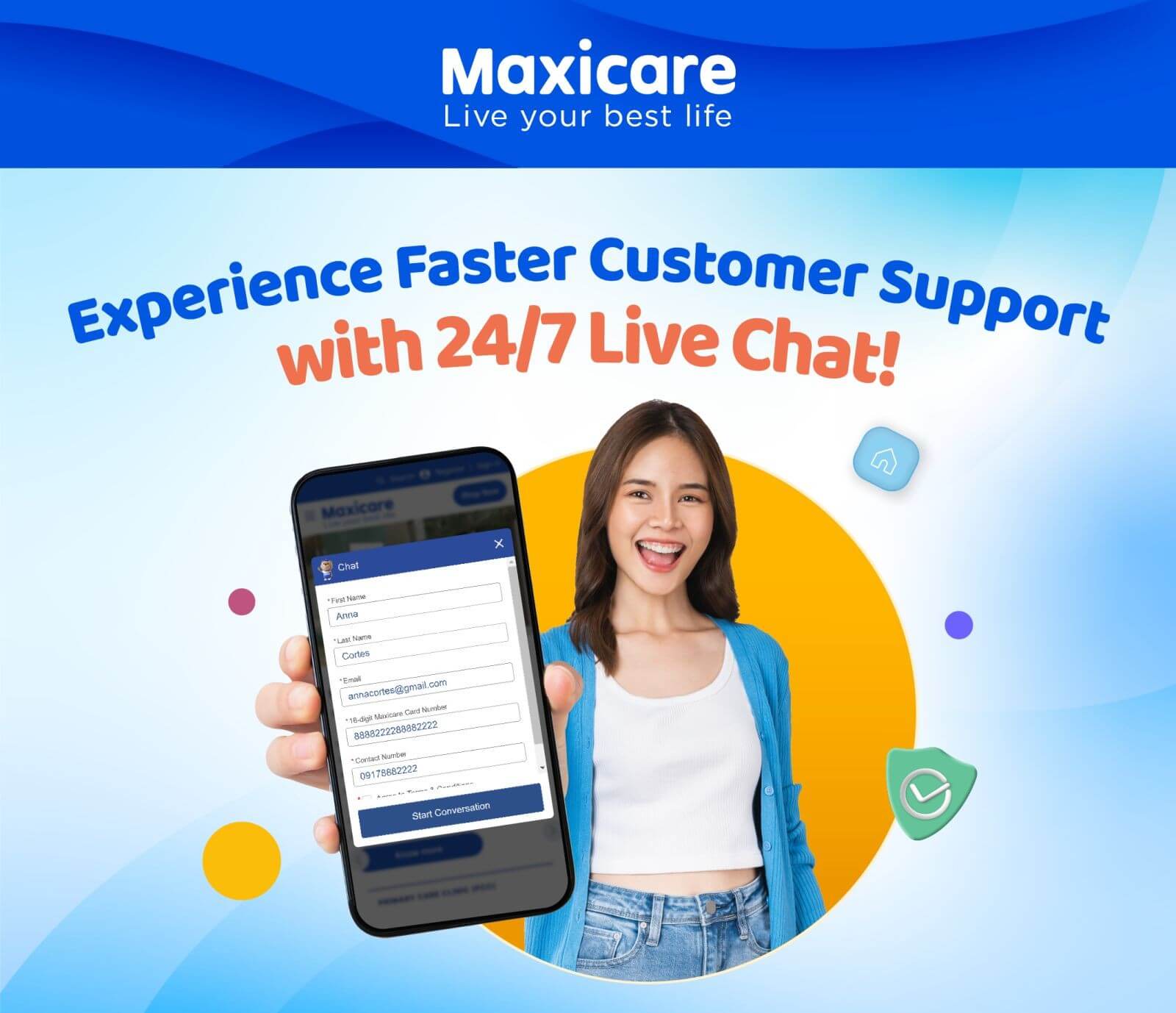 If you are a Maxicare member and you have a question about your plan or product, you can now course your healthcare concerns and needs through the Maxicare 24/7 Live Chat feature! This feature will connect members directly with a Live Chat Agent who is ready and willing to help you!
It's easy to access this service. The Live Chat icon is visible on every page throughout the Maxicare website. You just need to click on the icon at the bottom right of the screen to start the conversation. You will be asked to fill out a pre-chat form, which will require you to provide your name, contact details, and your Maxicare card number.
After completing this information, you will be placed in a queue, and a prompt will inform you of how long your queue is, and an estimate of your waiting time. Once a Live Chat agent becomes available, s/he will join the chat and your Live Chat session should begin shortly.
The 24/7 Live Chat service was launched last November 6, 2023, and is available 24/7. This dedicated service is designed to help us meet your needs promptly and efficiently.
If you need to see a doctor, or book a lab test, pay a visit to the Primary Care Clinic near you. You may also consult with a doctor immediately with our Teleconsult and Videoconsult services powered by Doctor Anywhere. And, should you require it, HomeCare medical procedures are available upon request in Metro Manila and selected provinces.