Pioneers in Philippine healthcare
Helping Filipinos live their best lives for over three decades
Maxicare Healthcare Corporation, one of the pioneers in the health maintenance organization (HMO) industry, was established in 1987 by an esteemed group of doctors and businessmen with the vision to deliver a better healthcare system. More than three decades later, Maxicare has progressed into becoming the consistent No. 1 HMO* in the country, continuously providing comprehensive healthcare programs via its wide network of medical providers and strengthened customer support.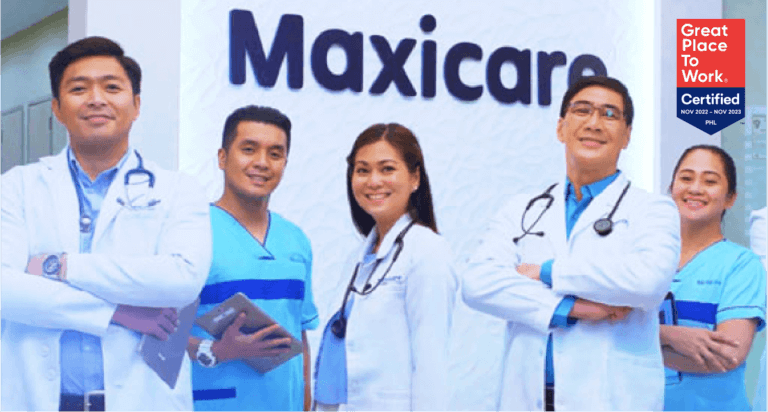 A proud member of the Equicom Group, a diversified conglomerate engaged in the areas of information technology, computer services, banking, financial and leasing services, and healthcare, Maxicare stands proud of its valuable achievements. Over 20,000 affiliated doctors and specialists, over 1,300 hospitals and clinics, over 700 dental clinics, 140 rehabilitation, dialysis, and eye centers. Maxicare now services over 1.8 million members across the country from corporate segment, small and medium-sized enterprises to families and individuals.
Driven by its vision to serve and provide value to its customers, Maxicare shall remain passionate and dedicated to its mission of helping people achieve peace of mind and living their best lives through the finest healthcare service.
Maxicare Healthcare Corporation is registered with the Insurance Commission with license/registration number HMO-2023-07-R.
*Based on BusinessWorld's Top 1000 Corporations
To be the leading Health Maintenance Organization preferred by Customers because of superior services
To help people achieve peace of mind through quality healthcare
We are committed to:
Provide superior and quality healthcare maintenance services

Ensure customer satisfaction

Comply with customer and applicable legal requirements

Continually improve the effectiveness of our Quality Management System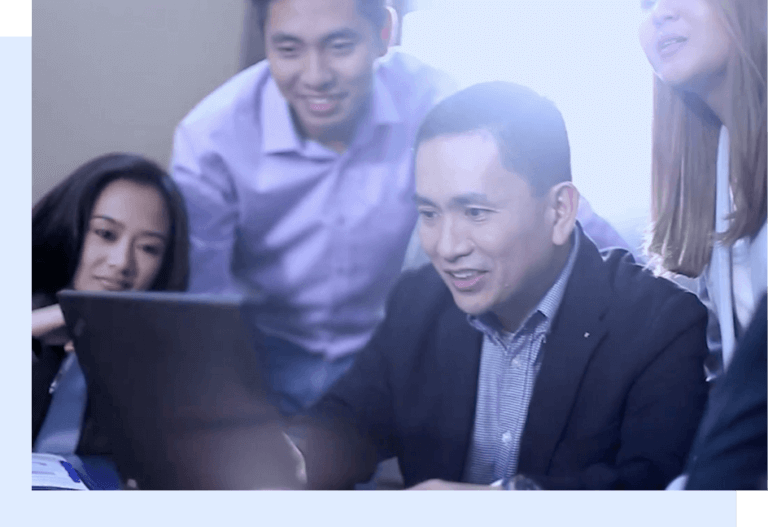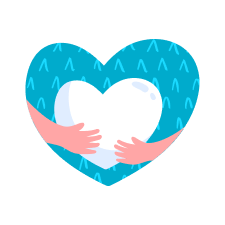 We Care
01
We're always striving to go the extra mile to take care of our customers, employees, and shareholders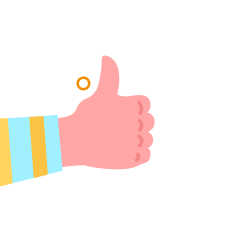 We put the customer first
02
We've put the customer at the center of our structures and policies to better address their needs and show they can rely on us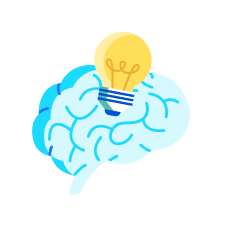 We embody self leadership
03
A proactive, action-cost oriented mindset helps us embody a growth mindset and allows us to always lead with integrity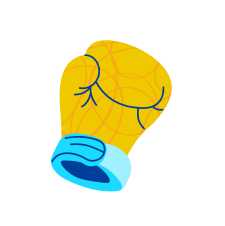 We are empowered & accountable
04
We take action and ownership so that we may anticipate and break through barriers while maintaining a courageous outlook towards responsibility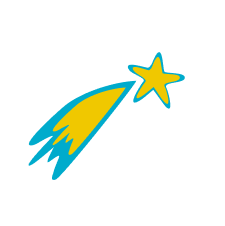 We create an awesome future
05
We lead with an innovation and visionary mindset, challenging the status quo to create an awesome future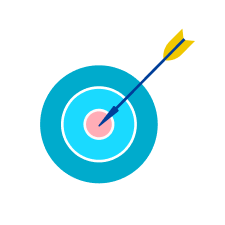 We are fast, focused & flexible
06
We display agility, urgency, and proficiency when getting things done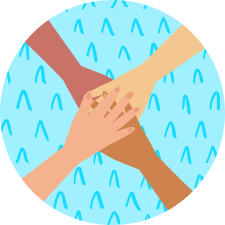 We are collaborative
07
We listen to and learn from others. We value opinions, ideas, and contributions.
Faithfully dedicated since 1987
Providing Filipinos with the superior healthcare service for over three decades
Maxicare was established

Maxicare was established by a group of doctors and businessmen, headed by Dr. Roberto Macasaet, with a vision for better healthcare for the country.

A joint venture with PCIB Cigna

PCIB Cigna, a Life Insurance Corporation, entered into a joint venture with Maxicare to expand operations in the Philippines; therefore, changing the company to Maxicare PCIB CIGNA Healthcare Corporation

A New Name, Maxicare EPCIB Healthcare

A merger with Equitable Bank changed the company name to Maxicare EPCIB Healthcare
Launched the "Flexiclaims" system

Maxicare Healthcare Corporation

The name "Maxicare Healthcare Corporation" was instituted

First Primary Care was opened

First reached ₱1 Billion sales.
First Primary Care Clinic was opened at The Medical City in Ortigas, Pasig City.

Maxicare Multifunction Card was introduced

Launched Intelligent cards now called the Maxicare Multifunction Card.
Partnered with Medilink, an IT Solutions company to the healthcare industry, to use Point-Of-Sale (POS) Terminals in hospitals and clinics for quick validation of membership status.
Opened Cebu regional office.
Established St. Luke's Primary Care Clinic.

Maxicare into Pin

Launched Premium and Platinum Membership cards.
Acquired by Pin – A Holdings of the Antonio Group of Companies.
Opened Cebu regional office.

Primary Care Clinic in Makati was opened

Opened Filomena Primary Care Clinic

Ranked 411th in BusinessWorld's Top 1000 Corporations

Opened Primary Care Clinic in MyHealth Clinic – Festival Supermall in Alabang, Muntinlupa City.
Ranked 411th and Number 1 in the Pre-Need Plan for Health Industry according to BusinessWorld's Top 1000 Corporations

Primary Care Clinic was opened at St. Lukes Medical Center, Taguig

Primary Care Clinic at St. Luke's Medical Center – Global City in Taguig was opened.
Unveiled its two newest products: MyMaxicare for Individuals and Families and MaxicarePlus for SMEs.
Ranked 394th and Number 1 in the Pre-Need Plan for Health Industry according to BusinessWorld's Top 1000 Corporations

One of the Golden Years of Maxicare

Transferred to Visayas Regional Office in Cebu City and moved to Mindanao Regional Office in Davao City.
Opened 3 new Primary Care Clinics at MyHealth clinics and Chinese General Hospital in Manila.
Moved corporate office to Maxicare tower along Salcedo Street in Legaspi Village, Makati City.
Introduced Maxicare Plus Provincial program for a new regionally, tailor-fitted, medical network access for SMEs in provinces.
Launched two new first-of-its-kind prepaid healthcards, EReady for emergency cases and MyMaxicareLITE for inpatient medical services.
Ranked 406th and Number 1 in the Pre-Need Plan for Health Industry according to BusinessWorld's Top 1000 corporations.

25 Years of Maxicare

Marked the 25th year of Maxicare in the industry.
Reached over 1,000 affiliated hospitals and clinics nationwide.
Opened 3 Luzon Regional Branches in Batangas, Pampanga, and Baguio.
Opened first Helpdesk at Mary Mediatrix Medical Center in Lipa City, Batangas.
Opened Primary Care Clinic at Asian Hospital and Medical Center and The Medical City PCC was renovated and re-opened at the same time.
Ranked 348th and Number 1 in Pre-Need Plan for Health Industry according to BusinessWorld's Top 1000 Corporations.

Introducing web-based support

Introduced web-based support systems for its clients: the Member Gateway for members which includes securing Letter of Authorization (LOA) online and CorpLink (now known as HR Gateway) for corporate HR members
Launched automated systems for the benefit of affiliated intermediary partners and medical providers
Opened Bigger Primary Care Clinic at Makati Medical Center
Inagurated Business Hub, an office for all Maxicare accredited agents, at Maxicare Tower Ground Floor
Opened four new Helpdesks at Capitol Medical Center, Calamba Medical Center, Manila Doctors Hospital and Clinica Manila
Established new Satellite Offices in Bacolod, Cagayan de Oro, and Iloilo.
Ranked 297th and Number 1 in Pre-Needs Plan for Health Industry according to BusinessWorld's Top 1000 Corporations
Maxicare was certified for ISO 9001:2008 for the "Provision of Customer Care Services for the Health Maintenance Clients of Maxicare Healthcare Corporation"

850,000 Membership Base! Another Milestone for Maxicare

Maxicare reached more than 850,000 members
Opened new Helpdesk Victor R. Potenciano Medical Center along Shaw Boulevard
Ranked 294th and Number 1 in Pre-Need Plan for Health Industry according to BusinessWorld's Top 1000 Corporations

One Million Members!

Reached the One Millionth Membership Base
Obtained company wide ISO 9001:2008 certification for the provision of Healthcare Services

Now in Davao and Cebu!

Maxicare upgraded to ISO 9001:2015 and expanded its scope to include Davao and Cebu sites

Maxicare Celebrates 30 Years of service

Launched a PCC in Bonifacio Global City (BGC) at W City Center. It was equipped with state-of-the-art sustainable technology.

Launched the Maxicare online store

Launched Maxicare PRIMA Gold and Maxicare PRIMA Silver prepaid health cards

Further expansion for Maxicare

Established 3 new stand-alone clinics and 2 Health Hubs
Maintained ISO 9001:2015 certification

Launched Maxicare's mobile testing van, "Lab on Wheels"

Launched the Maxicare EReady Advance prepaid card

Launched Maxicare Videoconsult powered by Doctor Anywhere app

Opened the first Maxicare wellness and Rehab Center in Pasay CIty
Reached a membership base of 1.6 million!
Launched the HomeCare program for home laboratory and COVID-19 homecare
Obtained the Digital and Transformation Division ISO/IEC 27001:2013 certifcation for Provision and Management of Technology, Information Security, and Data Privacy Services.

Key Partnerships were forged

JE Holdings and Equicom Group handshake that will help deliver industry-defining services benefiting the Filipino consumer
Insurance-Commission approval and launch of MaxiLIFE, the first domestic insurer that aims to democratize access for life insurance products
Opening of new PCCs in VV Soliven Building along EDSA Greenhills and Cebu Skyrise at the Cebu IT Park Subdivision
Asistensi launches in the Philippines and partners with Maxicare that allows families of Filipino migrant workers gain access to Maxicare's network of Primary Care Clinics (PCC) and accredited hospitals in cases of emergency

Great Place To Work

® recognizes Maxicare as among a select group of Philippine employers across various industries that have a great workplace culture
Learn how Maxicare employees are living their best lives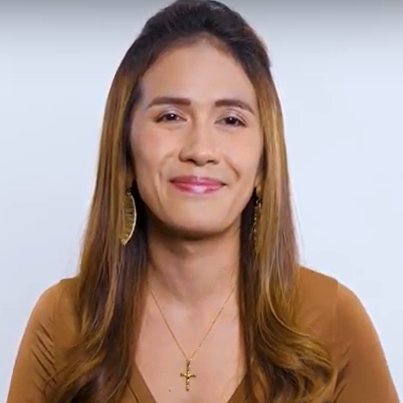 Working at Maxicare made my life so meaningful. It gave me crucial knowledge and skills like communication, organization, time management, team work, analytical and critical thinking, resilience and agility.
Abi
Asst Manager, Health & Wellness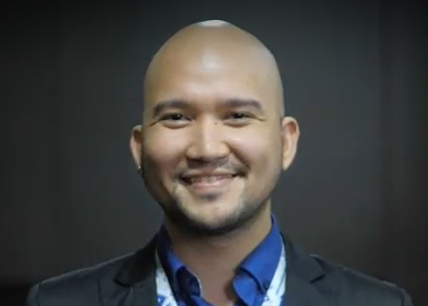 I became more confident through Maxicare.This organization validates my worth as an employee and as a person.
Allen
Asst Manager, Training
Be part of the team that's shaping the Philippine healthcare industry
Looking for a perfect work-life balance, competitive salary, and comprehensive healthcare package all in one? Maxicare is the place for you.