Be part of the team that's shaping Philippine healthcare industry
Be one with the #1 HMO in the country
A job with Maxicare is a career that nurtures you into the best you can be. We offer a working environment that puts a premium on enhancing your skills and leading you to embody a growth-mindset while having a perfect work – life balance. Add the extensive benefits that you will receive and get to enjoy; your hard work will surely be paid off.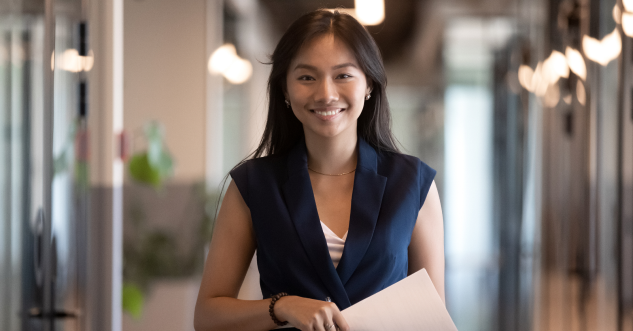 What can you get as a Maxicare employee?


Comprehensive Healthcare Coverage Benefit with access to the top tertiary hospitals in the country


Optical and Medical Reimbursement


Clothing Allowance
(for officer level)


Vacation and Sick Leave (Convertible to Cash)


Work Scope
Computes,analyses risk and revise quotation from sales
Reviews, analyzes and computes other requests such as Extension Rates and Experience Refund
Reviews, verifies and evaluates Total Contract Value (TCV)
Credentials
Graduate of BS Mathematics/ Applied Statistics
Experience in HMO/Insurance is an advantage
Knowledgeable in pricing and quotation
Work Scope
Provides administrative support to the Sales Team, Direct Clients, Agents and Brokers
Collaborates and liases any customer request to concerned parties to ensure timely completion of Account Management Support
Responds to inquiries from Direct Clients, Agents and Brokers, and collaborates with concerned Department on these inquiries
Credentials
Graduate of any 4 year course
With 1 year experience in customer services
Fresh graduates are welcome
Willing to work on a shifting schedule and work onsite
Work Scope
Monitor, assesses, and evaluates members availment of services based on stipulated coverage of the account
Creates, reviews, approves or disapproves, issues, and updates Letter of Authorization according to the approved authority limits
Visits, discusses and ensures that inpatient members understand the limits and scope of their insurance benefits
Credentials
Graduate of medical allied course ( Nursing, Rad Tech, Pharmacy,Psychology,Med Tech)
Willing to work onsite and work on a shifting schedule
HMO experience is an advantage
Work Scope
Create project guidelines, policies and procedures
Implement organizational transformation efforts and initiatives coming from strategic directions
Support the design, development, delivery and management of communications with regard to the implementation of the program/project handled
Credentials
Bachelor's degree in IT, Business, Finance or related field
Project management in experience in the financial services industry, business analysis experience, Project management Professional ( PMP ) / Prince II certification
Work Scope
Monitors and ensures achievement of sales target thru the acquisition of new accounts and retention of existing portfolio
Analyzes and endorses proposals to Immediate Superiors based on an approved limit on rates from Actuarial
Collates data, analyzes, and prepares Client proposals based on pricing from Actuarial and Sales, updates presentation materials and correspondences, and endorses them to Immediate Superior for all pricing and benefits concerns for disposition.
Credentials
Graduate of BS Management or any related course
With 1 year experience in Sales
HMO/Insurance experience is an advantage
Willing to work onsite and to travel