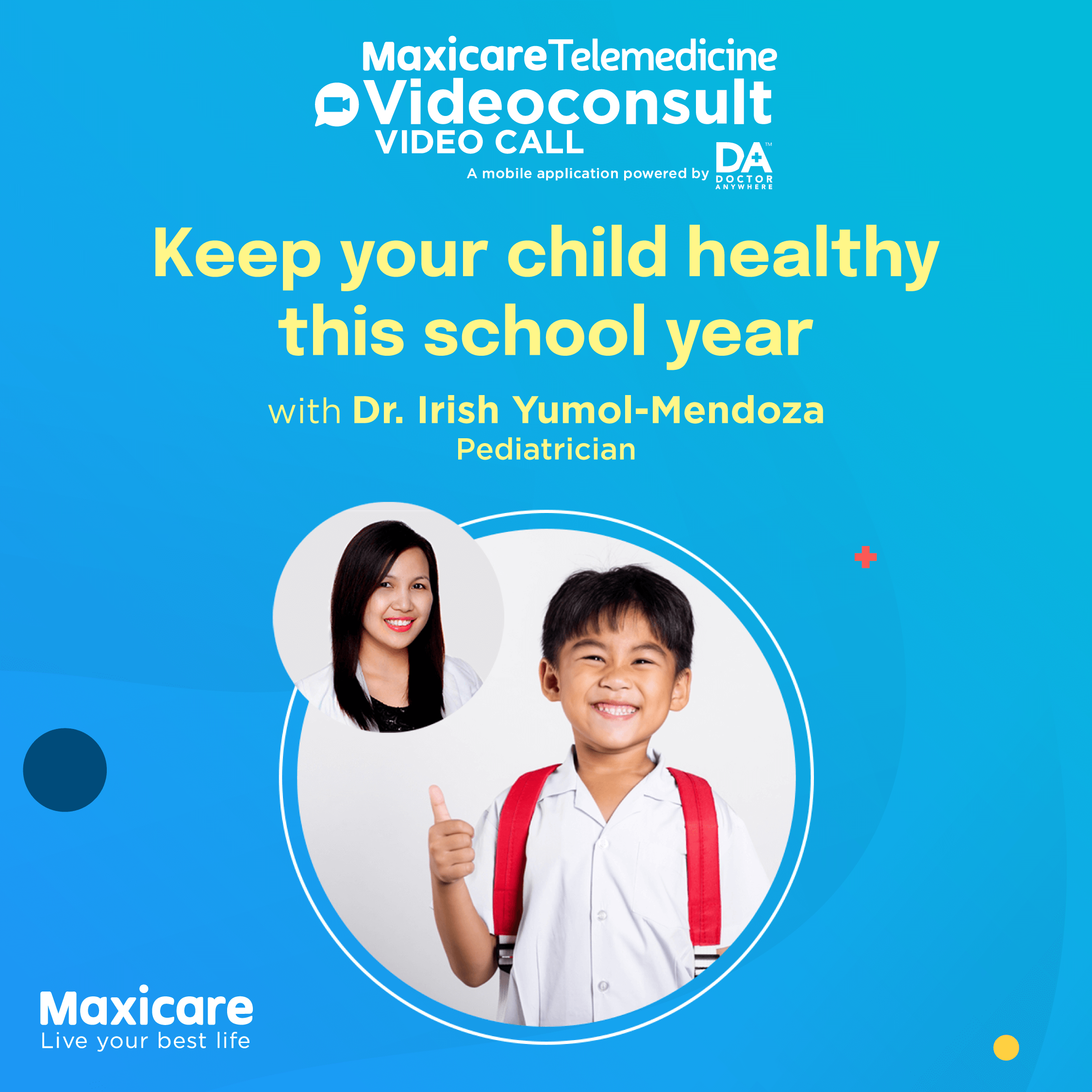 With the new school year in full swing, preparing your children for a successful and healthy life in their academic undertakings is essential. Dr. Irish Yumol-Mendoza, a pediatrician available through Maxicare's Videoconsult powered by the Doctor Anywhere app, has given us three essential pointers on encouraging good hygiene practices during this school year.
Lead by example
As the old saying goes, show, don't tell. Dr. Yumol says that kids learn by watching adults, which means what they see you doing is as important as what you tell them. Show them that you are also practicing good hygiene. Wash your hands regularly. Let them see you doing it as often as possible. And then, take the time to explain the importance of washing hands to avoid infection via germs.
Encourage regular bathing
Dr. Yumol underscores the importance of regularly bathing, especially for kids. Make sure your kids take a daily bath. This is important, and you shouldn't miss out on this even if you're in a rush or it's cold outside. Bathing regularly helps kids feel refreshed and energized all day, and it also keeps them clean and free from bacteria and viruses lingering on their skin.
Keep their nails neat
Nails tend to accumulate dirt throughout the day. This dirt can also have bacteria that can get onto your kids' food. But this is a bigger problem if your kid has a nail-biting habit. 
This is why we need to keep their nails clean. Start by teaching them how to clean their hands, including the nails properly. Teaching them how to properly trim their nails without resorting to their teeth might be a bit more difficult, but this life lesson can translate to better health in the long run.
Let's create a healthier, safer school environment for our kids, friends, and teachers! Seek medical guidance for your child's health from Maxicare doctors via our 24/7 Teleconsult Hotline; Videoconsult services powered by the Doctor Anywhere app; and at any Primary Care Clinic, where you can have blood tests done. HomeCare services are also available if you reside in Metro Manila or selected provinces.
References:
http://www.doclamarra.com/articles/teaching-your-children-healthy-nail-care-habits.html
https://www.osfhealthcare.org/blog/child-bathing 
https://www.cdc.gov/handwashing/why-handwashing.html