The best way to honor your body as you get older is to stay on top of your health.
If there's one thing you've learned from annual physical exams, it's that no one really enjoys going to the doctor. Even a regular check-up can sound like a downer—but it is actually crucial to stay vigilant regarding your health. 
As a woman in your 30s, you're still in the prime of your life, but wouldn't you want to know how to go about living a long and healthy life, too? You might think that it's scary to know where you stand health-wise, but an early diagnosis is the best way to treat any underlying or potential health problems before they arise in the future. Here are some screenings and tests you should consider for your next medical check-up:
Pap smear and pelvic exam
If you're unsure of what a pap smear is, it's a quick procedure that checks the health of your cervix and signs of cervical cancer. Ideally, you should be having pap smears every three years starting in your 20s, but your doctor could reduce the frequency of tests after you've had three consecutive normal results.
Though it might seem uncomfortable at first, a pelvic exam is a more thorough approach in evaluating your overall reproductive health. Through this screening, you can be checked for other gynecological conditions like ovarian cysts, polyps, uterine fibroids, pre-cancerous changes, pelvic inflammatory disease or other sexually-transmitted infections.
Breast cancer screening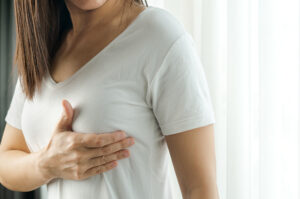 One of the earliest exams you've been taught as a woman is a self-breast exam. While it remains to be an efficient and diligent way of detecting any unusual mass in your chest area, you might consider taking a complete evaluation by an OBGYN physician. If you haven't given birth, your estrogen levels are still high enough to pose a risk for breast cancer. A mammogram is a popular way to spot irregularities in your breasts, but women below the age of 45 should screen through a breast ultrasound for accuracy.
Test for iron deficiency
How important is iron in your body? It's the substance your body needs to produce healthy red blood cells that can transport oxygen to other parts of your body. Iron deficiency anemia is a common disease that causes health problems and morbidity among women of reproductive age due to menstrual blood loss, pregnancy, and sometimes, irregular uterine bleeding. If you're having symptoms of fatigue, lightheadedness, and shortness of breath, you could take a blood test to determine your iron levels, but consult with your physician prior to taking iron supplements.
Skin cancer screening
You've probably seen countless beauty articles about skincare routines, steps, rituals, and products to achieve glowing skin. While it might sound like a lot of hype at first, the commitment in nurturing and protecting your skin is crucial even before your 20s, as signs of skin damage and premature aging tend to reveal themselves in your 30s. That's why wearing a layer of sunscreen every day is perhaps the most important step in your skincare routine.
Melanoma is the most serious type of skin cancer that women under the age of 49 have a higher risk of developing, mostly due to tanning under the sun or overexposure. If you have irregular pigmentation on your skin or observe changes in an existing mole, have your doctor perform a biopsy test for an accurate diagnosis.
Cholesterol exam
In general, people with high cholesterol do not show symptoms until it develops into a more serious condition, like a stroke, heart attack, and coronary artery disease. Like with all the abovementioned screenings, a cholesterol exam is a preventive measure to identify the baseline of your good and bad cholesterol levels, as well as your triglycerides to avoid risk of heart disease. 
Women who are at least 20 years of age should get themselves tested for cholesterol every four to six years, ideally. However, if you fall under high-risk groups like if you're overweight, a smoker, or have a family history of high cholesterol or heart attack, then it's highly recommended for you to get tested more frequently.
Keep your health in check as you enter your 30s so you can pursue a healthier lifestyle as you get older. For any women's health concerns you might want addressed, use an affordable prepaid healthcare plan like Maxicare PRIMA. It offers unlimited outpatient consultations in Maxicare Primary Care Clinics that include OB GYN physicians, as well as other health practitioners for your medical needs. Find out more about Maxicare PRIMA here.
SOURCE: Summit Media