Request Letter of Authorization
Let us help you get the services you need
Request Letter of Authorization
Let us help you get the services you need
Why do I need a Letter of Authorization (LOA)?
By signing a Letter of Authorization (or LOA), you allow Maxicare to obtain copies of your or your dependent's medical records that pertain to your case. By obtaining this information, we can then treat your illnesses or pains to the best of our abilities and make sure you get the superior service you deserve.
Visit the Member Gateway and log in with your username and password. If you are not yet registered, click Register.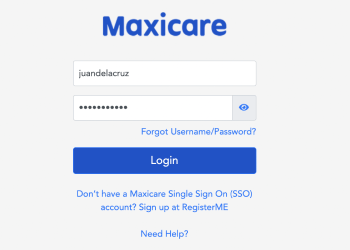 Click on the Health Services tab and select the type of service you are going to avail.
I need to consult a Doctor
I need a Lab/Diagnostic test
Then choose Other Providers – Request for Letter of Authorization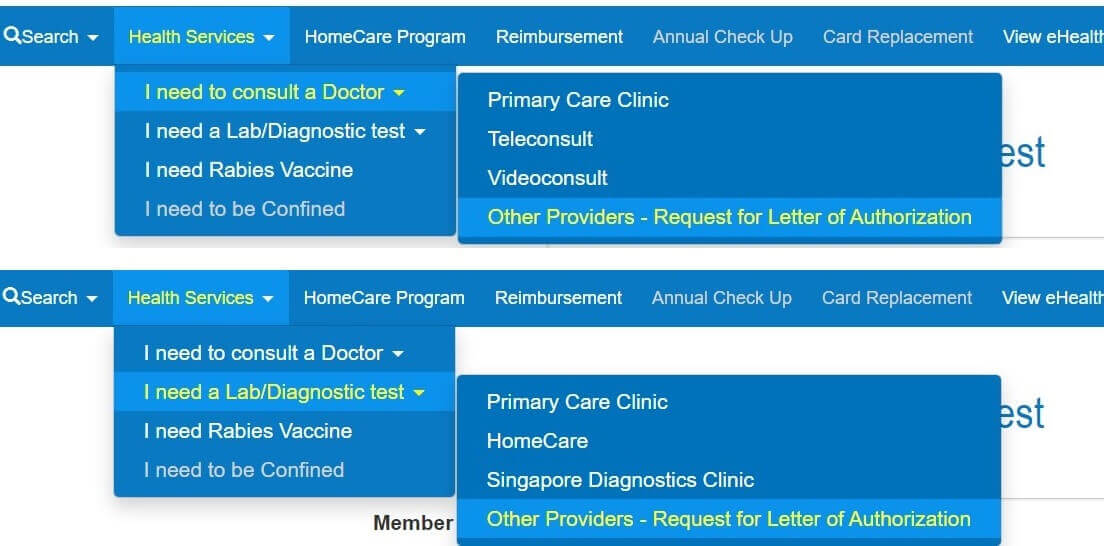 Fill out the required fields and attach the necessary documents.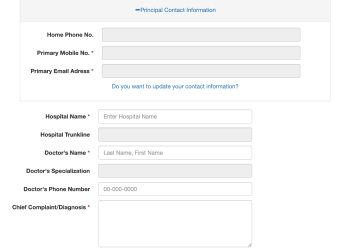 Click Submit. A Thank You page shall appear signifying receipt of your request.
Your LOA will be sent to your email within 24 hours. If request has been approved, LOA in PDF format will be attached to the email. If disapproved, email will indicate reason for disapproval.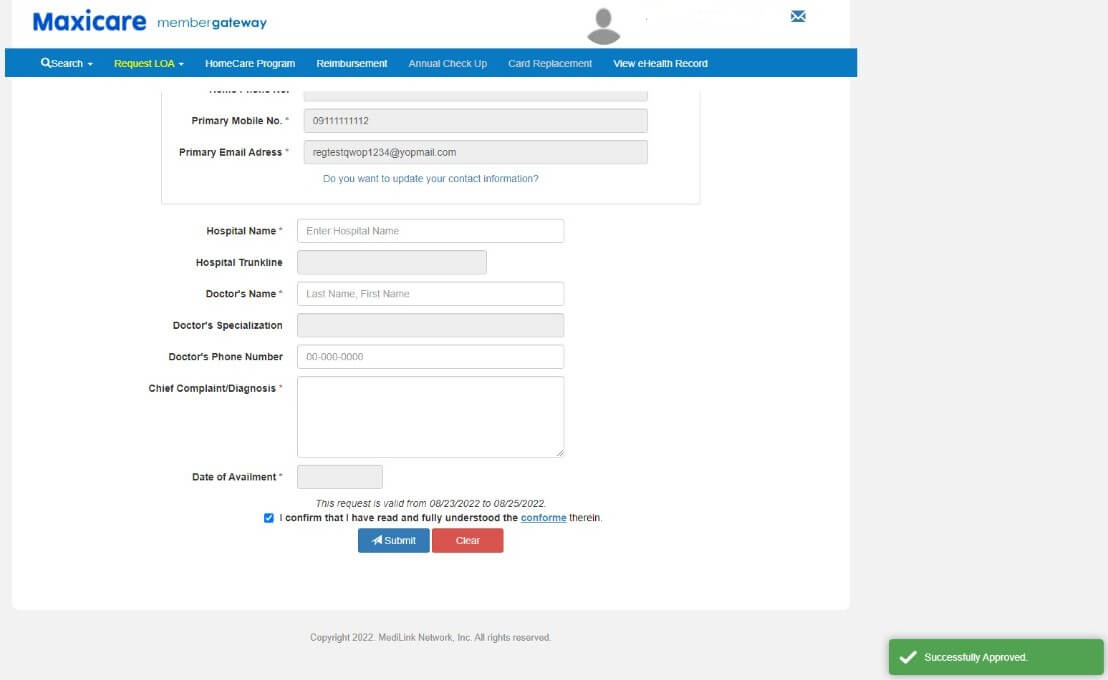 Outpatient consultation
A face-to-face meeting with a doctor to gain a better understanding of your symptoms. The doctor will also recommend the necessary treatment moving forward and walk you carefully through each step.
What you need to prepare:
Filled out Consultation LOA Request Details
Outpatient laboratory
A request for lab procedures (X-rays, test results) or performance of minor surgeries (cataract surgery, dental restoration, etc)
What you need to prepare:
Filled out Request Details for Laboratory Procedure
For all

Diagnostic Tests

: Scanned copy of Maxicare-accredited Doctor's complete prescription which should include:

Complete diagnosis
Member's existing medication related to medical condition

For Physical Therapy (PT) and Occupational Therapy (OT): Scanned copy of Maxicare-accredited Doctor's complete prescription which should include:

Number of sessions availed
Date and facility where last session was availed
Patient's medical history
Inpatient confinement
Booking of private room and board and use of the operating room
What you need to prepare:
Filled out Hospital Notice
Doctor's prescription or request
Start living your best life