DEPRESSION – the word alone sounds heavy, right?
But with the right knowledge and understanding, you can navigate it. In this article, we'll share the signs and symptoms of depression and some helpful tips on how to manage them. Together, we can raise awareness about this mental condition.
Most people associate depression with extreme sadness. That's not quite right on the ball. To be more accurate, the clinical definition of the mental condition is:
"Depression is a common mental health condition that causes persistent sadness and lack of interest among patients."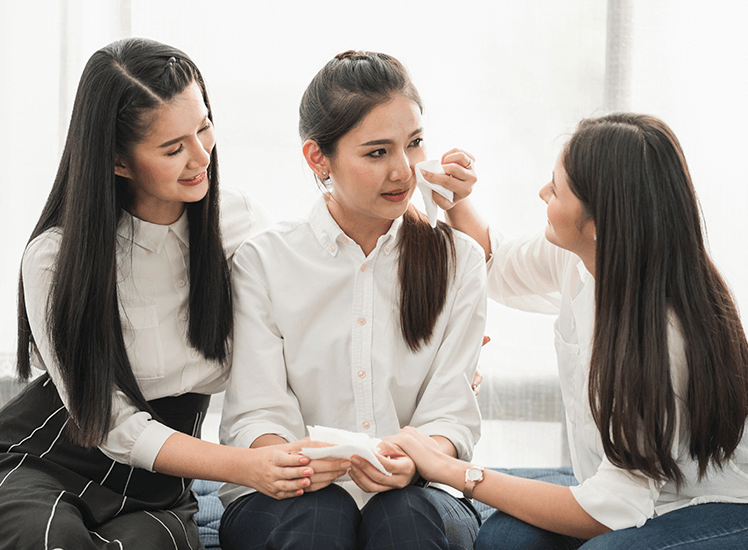 Globally, it is said that five in 100 adults are diagnosed with depression. So, how can we tell if you or someone you know has depression? Despite being invisible to the naked eye, depression and its symptoms are observable. You may look out for these warning signs:
Persistent feeling of sadness

Loss of interest in things previously enjoyed

Increased fatigue

Difficulty in thinking and concentrating

Impaired speech

Thoughts of death or suicide

Changes in appetite

Sleeping problems
If you're experiencing some of these symptoms listed, it's best to consult with a mental health professional right away. 
Diagnosing depression can be complex as it is triggered by a mix of genetics, psychological, and environmental factors. That is why psychologists and psychiatrists go through a series of tests to determine probable causes, given that they vary per patient. Upon diagnosis, they will then recommend the best possible treatment plan including medications.
In managing depression, quality healthcare plays a vital element. Lifestyle also plays a huge role. We recommend the following activities that can help you with your well-being:
Improve your mindfulness with meditation exercises and a regular fitness routine.

Join a support group. Know that you are not alone in your battle.
Remember, it's okay not to be okay. Your feelings are valid but you don't have to have them with you all the time.
If you or someone you know is experiencing symptoms of depression, reach out to us. Our mental health professionals at any of the Maxicare Primary Care Clinics can help you.
Click here to find the nearest Maxicare Primary Care Clinic.  
Disclaimer: 
Maxicare members, except prepaid cardholders, have access to psychiatrist consultation.
Primary Care Clinics have psychiatrists except for the following branches: Double Dragon Meridian Park, Cebu Skyrise, Baguio, Laguna, Bacolod, CDO.