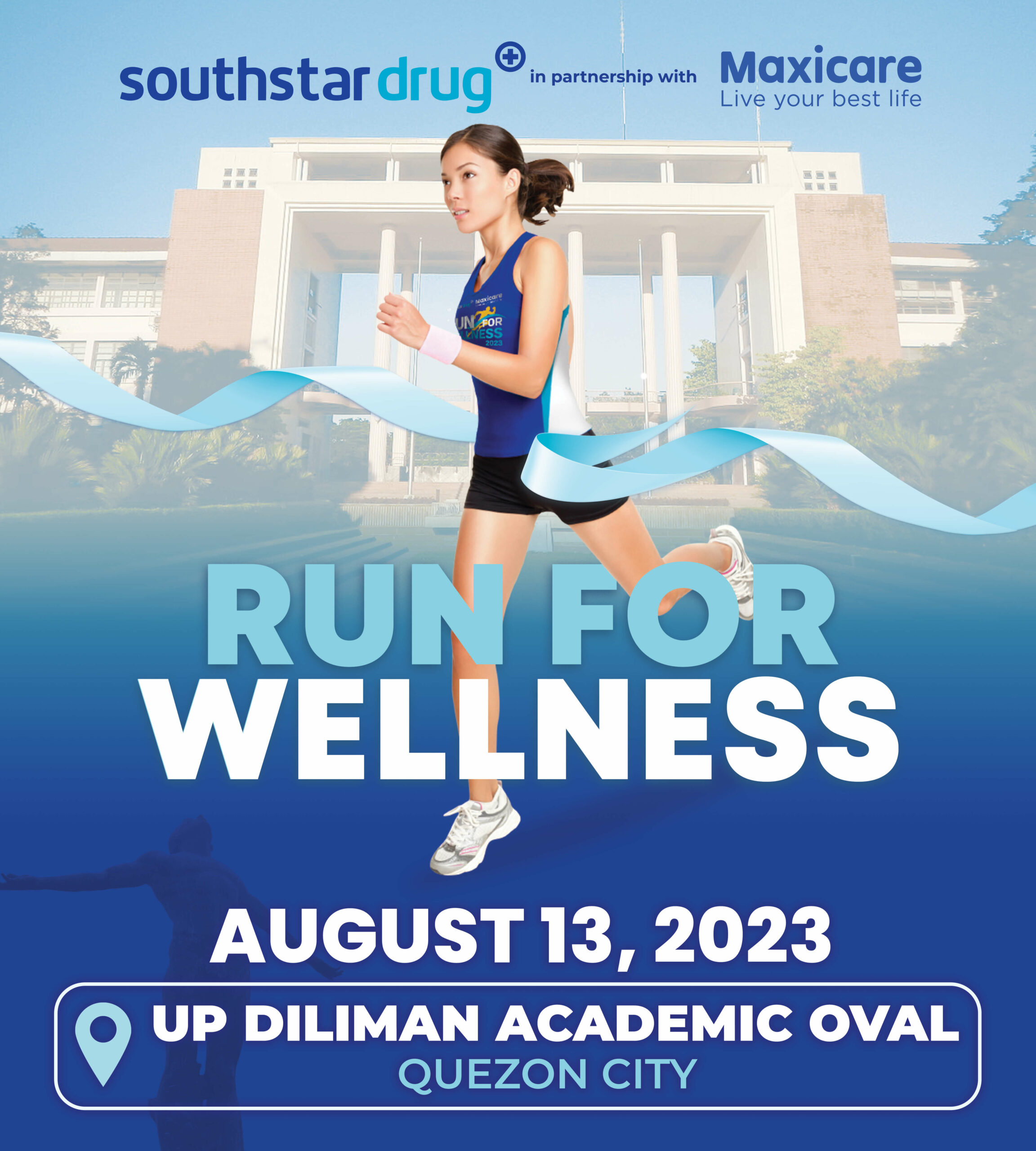 🏃‍♀️ Join us for a Run for Wellness on August 13 at UP Diliman! 🌿 Organized by Southstar Drug in partnership with Maxicare, this event is all about taking charge of our well-being and living our best life through a healthy lifestyle.
To our valued Maxicare members, check your inbox as we emailed you a special discount if you register online. Alternatively, you can go to a Southstar Drug store to register in-store by purchasing products + sponsored item/s.
See you on August 13!
#RunForWellness #SouthstarDrug #Maxicare #RunForWellness2023 #RFW12 #SSDxMaxicare