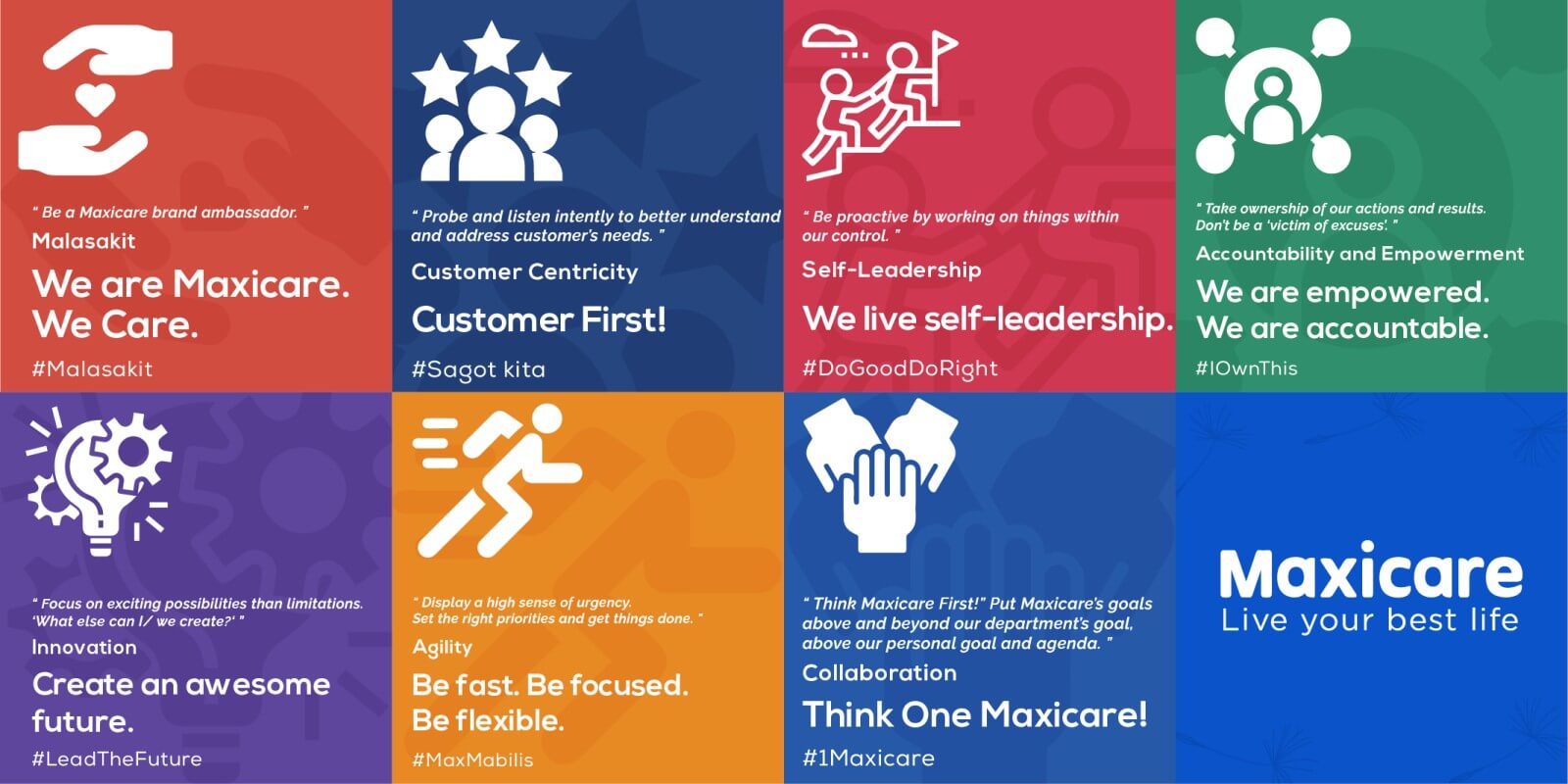 Maxicare is committed to providing quality healthcare and has taken steps to strengthen its culture of caring. The company is focusing on developing a customer-centric approach to its operations, from providing personalized customer experiences to empowering employees to take ownership of customer service. Additionally, Maxicare is investing in technology to streamline processes, improve customer service, and provide insights into customer behaviors. 
The company is also leveraging social media to engage with customers and build relationships with them. Furthermore, Maxicare has launched initiatives such as customer service awards and recognition programs to recognize and reward employees for their efforts in providing excellent customer service. The company is focusing on employee training and development to ensure that its staff is equipped with the necessary skills and knowledge to be able to provide quality customer service.
Lastly and most importantly, it has launched a culture transformation program to introduce values that are more aligned with the company's mission and vision. Maxicare realizes that it is in times of uncertainty and change that one's values and principles are challenged. Having a clear understanding of them can help its people navigate difficult decisions and make decisions that will lead to the best possible outcomes for its clients.
Here is Maxicare's new set of values, each with a corresponding desired action to support that value:
Innovation
Create an awesome future. Focus on exciting possibilities rather than limitations. 
Customer Centricity
Customer First. Listen intently to better understand and address customers' needs.
Malasakit
We are Maxicare and we care. Be a Maxicare brand ambassador! 
Self-leadership.
We are all leaders in our own areas of responsibility. Be proactive by working on things within our control
Accountability and Empowerment
We are empowered and we are accountable. Take ownership of our actions and results. Not one of us is a "victim of excuses."
Agility
Be fast, focused, and flexible without compromising compliance and quality.
Collaboration 
Think One Maxicare. Pursue shared goals without sacrificing individual key performance indicators.
These reenvisioned values are posted at the Maxicare Tower to visually remind the entire organization to live the culture statements in day-to-day work situations.