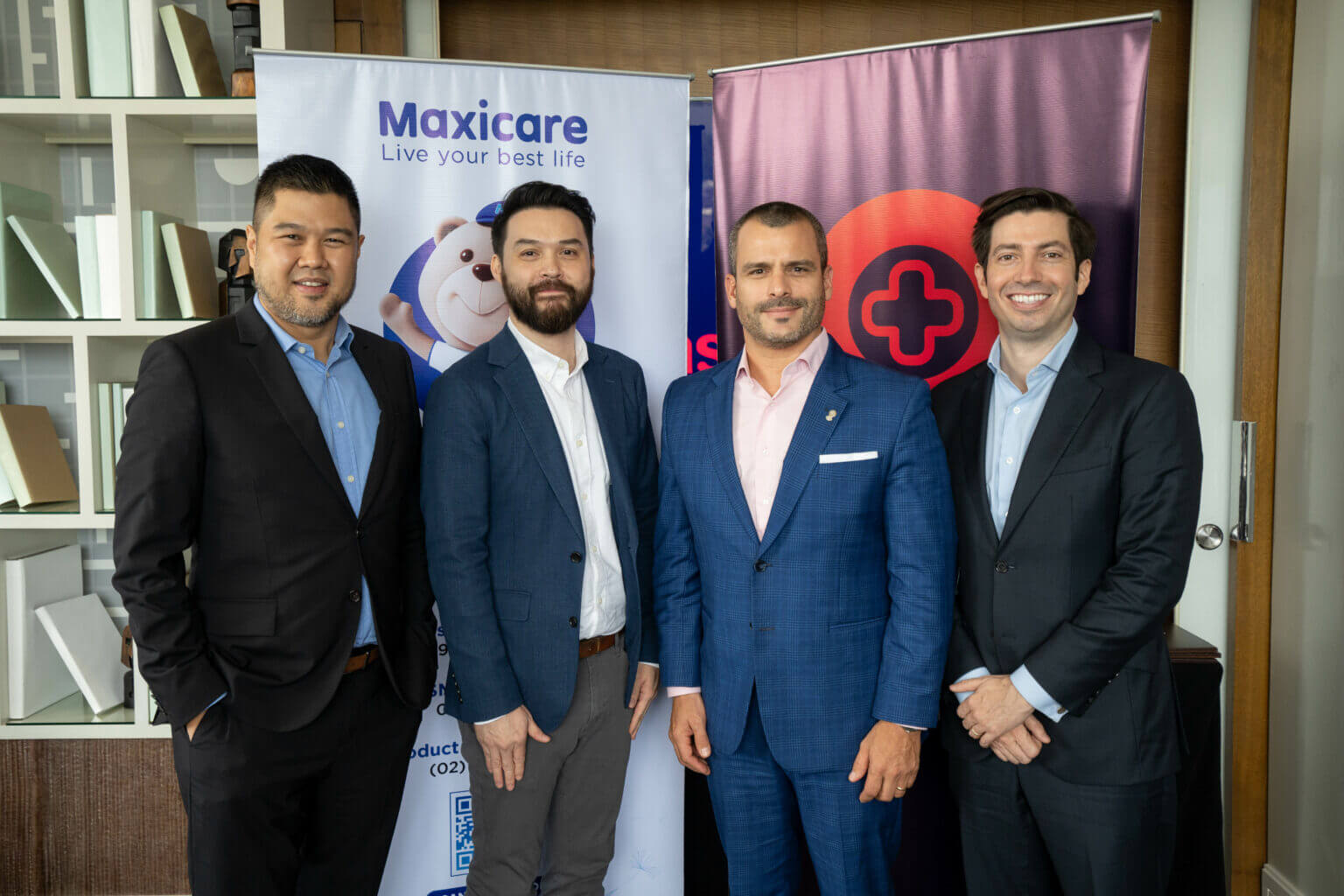 Present during the Maxicare and asistensi Philippines partnership from left to right:
Maxicare CEO & President. Christian Argos, asistensi Philippines Country Director Bjorn Pardo,
Asistensi Executive Chairman Dr. Andres Simon Gonzales-Silen,
and asistensi CEO Armando Baquero Ponte
Maxicare Healthcare Corporation has teamed up with asistensi, a global digital healthcare provider for migrants, to help Overseas Filipino Workers (OFWs) and their loved ones live their best lives.
Asistensi recently launched in the Philippines to offer Filipino migrants accessible and reliable health plans designed specifically for them, which they can purchase for their families in the Philippines, from wherever they are in the world.
Based in Spain, asistensi optimizes insurance services through the use of technology and makes quality healthcare accessible to OFWs and their dependents.
"We are honored to be working with asistensi toward our shared goal of helping Filipinos live their best life," shares Maxicare CEO, Sean Argos. "We believe that the best healthcare should be convenient and accessible to all, especially to OFWs and their loved ones at home. Through this partnership, they can benefit from Maxicare's network of accredited hospitals in cases of emergency."
"Should they ever need to consult with a primary care physician or specialist, they need only walk into one of our Primary Care Clinics offering state-of-the-art diagnostics in a professional yet relaxed environment. With a short waiting time, they can complete their visit quickly allowing them plenty of time to do the things that matter most to them. Convenience with easy access to superior healthcare, this is what Maxicare will contribute to the partnership," he continues.
Maxicare Primary Care Clinics (PCCs) are located close to residential areas and places of work. They are equipped with diagnostic and laboratory test equipment with consultation rooms for families, ENT room, extraction room for blood tests, vital signs station with BMI machine, radiology station with x-ray machine, and heart station with ECG machine. Patients can consult with primary care physicians, and specialists in Internal Medicine, Pediatrics, OB Gynecology, ENT, Dermatology, Ophthalmology, and Psychiatry.
At present, a total of 12 Primary Care Clinics are open nationwide: (Luzon) VV Soliven Greenhills EDSA, Eton Centris Quezon City, Northgate Filivest Alabang, SM City Clark, Ayala North Exchange Makati City, Bridgetowne Quezon City, W City Center BGC, and Double Dragon Meridian Park Pasay City; (Visayas) Skyrise Cebu IT Park, Cebu Business Park, and Megaworld Blvd. Iloilo; (Mindanao) Abreeza Mall Davao City.
Maxicare announces that new PCCs will open in Baguio, Sta. Rosa Laguna, Bacolod, Cagayan de Oro, Imus Cavite, and Fairview Quezon City in the fourth quarter of 2022.
For more information about Maxicare's PCCs, click here.
Are you an OFW or know an OFW? Check out asistensi's affordable packages here.