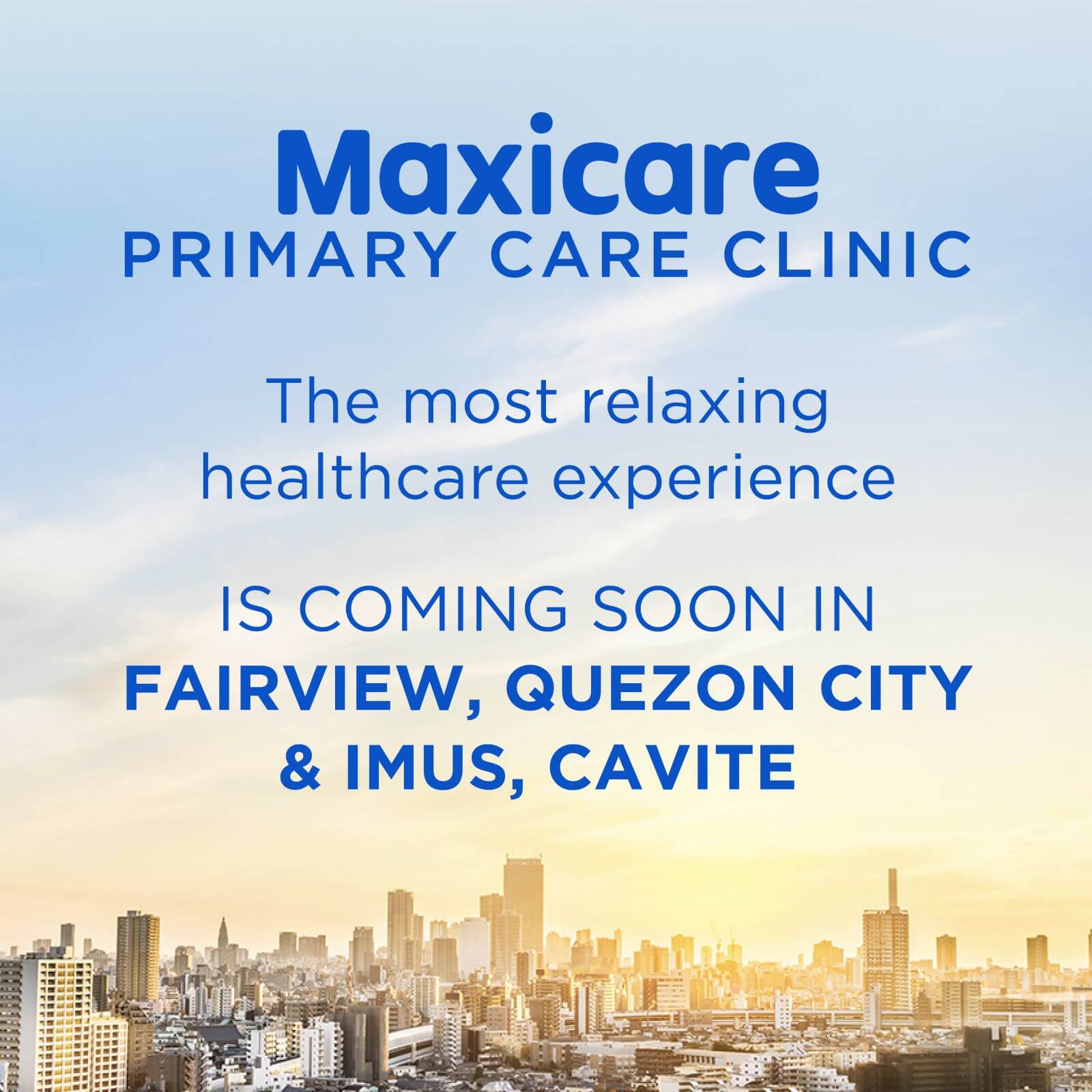 Maxicare, a pioneer in the health maintenance organization (HMO) industry in the Philippines, is opening two new Primary Care Clinics in Fairview, Quezon City, and Imus, Cavite in July. The clinics bring quality and affordable healthcare services closer to members living and working in Quezon City, Cavite, and nearby areas.
The opening of two more branches brings Maxicare's network of Primary Care Clinics including a Wellness & Rehab Center to 19 located strategically across the country. 
The new Primary Care Clinics are located at Unit 1&2 AD Center, Regalado Ave, Fairview, Q.C., and Metro MPC Building, Imus, Cavite. They will be equipped with state-of-the-art diagnostic facilities and laboratory equipment as well as staffed by highly-trained medical professionals. 
Furthermore, the clinics will offer a wide range of services such as Internal Medicine, Pediatrics, OB Gynecology, ENT, Dermatology, Ophthalmology, Cardiology, and other services to help improve the health of Maxicare members.
Consultations, laboratory and diagnostic tests will be available to holders of the Maxicare PRIMA prepaid health cards. Consultations will also be available to EReady Advance prepaid health card holders.
Unlike in most big hospitals, waiting time is short at Maxicare's Primary Care Clinics. Members can expect friendly yet professional service in a relaxed environment. 
Maxicare plans to continue expanding its Primary Care Network as part of its commitment to help Filipinos live their best life through accessible and affordable healthcare. It is committed to making consultations and lab tests a relaxing healthcare experience for everyone walking in or making an appointment. 
Follow us on Facebook for the opening announcement of the two new Primary Care Clinics.
Walk-ins are accepted for general consultations and basic lab tests. For additional convenience, appointments may be required for selected services. 
Booking an appointment is easy! Click here.
Not yet a Maxicare member? Shop your EReady Advance prepaid health cards through this link.