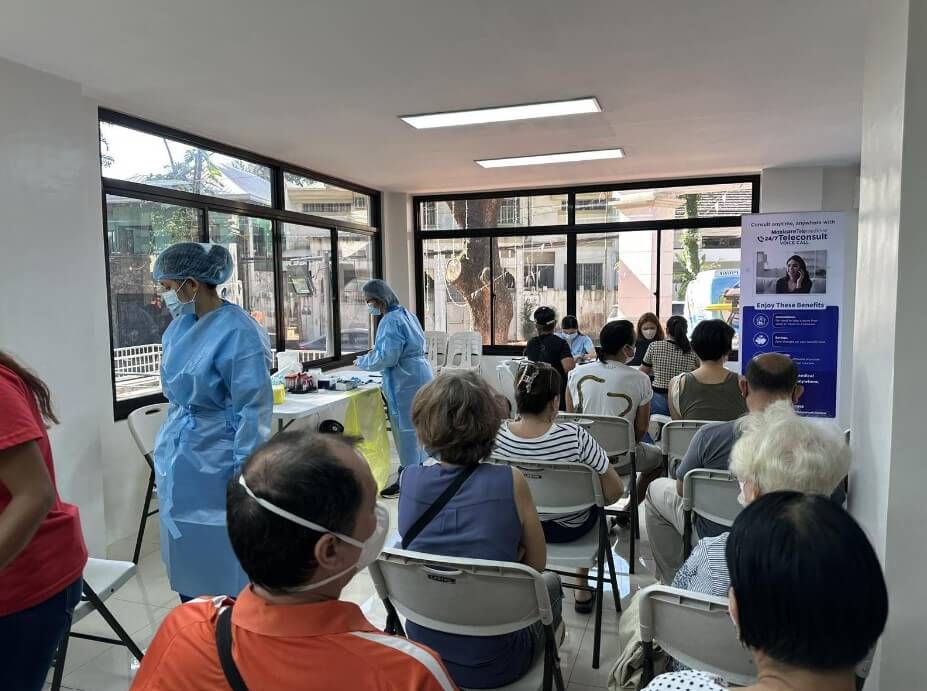 Residents queue during the free blood testing event at Blue Ridge B Barangay Community Center in Project 4, Quezon City
Maxicare, a pioneer in the health maintenance organization (HMO) industry in the Philippines, holds free blood testing events in various communities throughout the year. These events are held in partnership with homeowner associations and local government units and are intended to create awareness of how to manage major chronic health conditions, like diabetes, hypertension, and high cholesterol.
Blood tests typically include tests for complete blood count, cholesterol, and other markers of health. In addition to free blood tests, Maxicare also provides free access to health consultations at its Primary Care Clinics through these events.
Maxicare is committed to making healthcare more accessible and is actively engaging in a variety of community outreach events. From health fairs and educational seminars to health screenings and vaccinations, Maxicare is working to ensure that all its members have access to quality healthcare. 
Maxicare also partners with local organizations to provide community resources and support, including free health services. By engaging in these events and initiatives, Maxicare is making a positive impact on local communities and demonstrating its commitment to helping Filipinos live their best life by improving access to quality and affordable healthcare.
Click here to learn more about Maxicare's healthcare services.
Not yet a Maxicare member? Click here to get yourself and your loved ones a PRIMA health card.