Continues access to top online medical consulting; Internal DA winners conferred awards
Maxicare Healthcare Corporation (Maxicare) and Doctor Anywhere (DA) Philippines renewed their partnership for the second year running this past April 28, 2022 at the Business Hub of the Maxicare Tower in Makati City. This partnership renewal provides Maxicare members with continued and increased access to convenient, online video consult services with both general practitioners and specialists. Maxicare members also benefit from free medicine delivery within Metro Manila and secure, central access to all e-medical documents.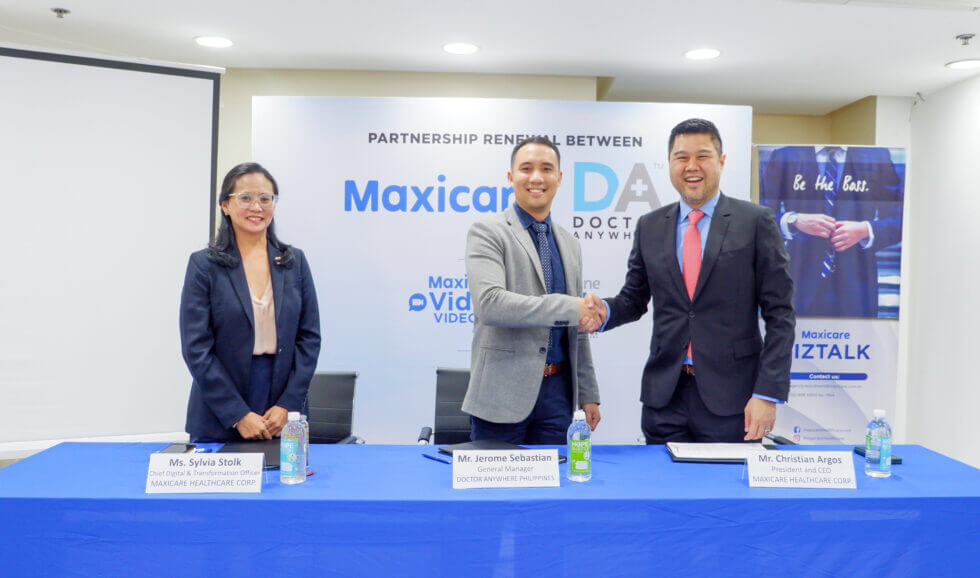 The signatories are from left to right, Maxicare Chief Digital  & Transformation Officer, Ms. Sylvia Stolk, DA Philippines General Manager Mr. Jerome Sebastian, and Maxicare President & CEO, Mr. Christian Argos.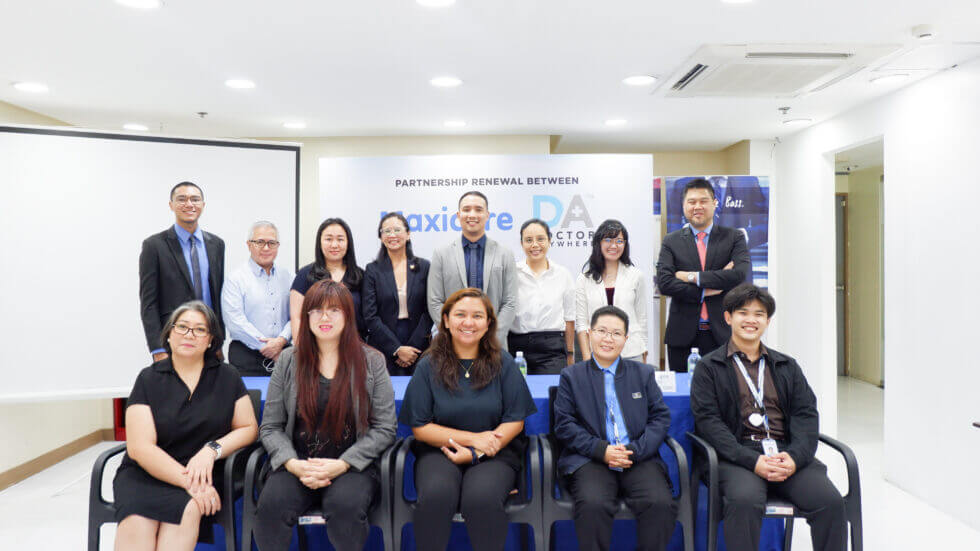 Present at the partnership renewal between Maxicare Healthcare Corporation and Doctor Anywhere Philippines are:  (seated from left to right) Maxicare Corporate Marketing AVP Cons Babas, Corporate Communications Senior Manager Michelle Ciriacruz, Integrated Communications & Marketing Services Assistant Manager Allison Alcala,  Quality Management System Head Gladice Censon, and Transformation Analyst Jonathan Gavino. (standing from left to right)  DA Philippines Business Development Manager Lorenz Mendoza, Maxicare Chief Marketing Officer Archie Rillo, Ms. Stolk, Mr. Sebastian, DA Philippines Marketing Manager Aina Cruz, DA Philippines Business Development Executive Gabriela Lim, and Mr. Argos.