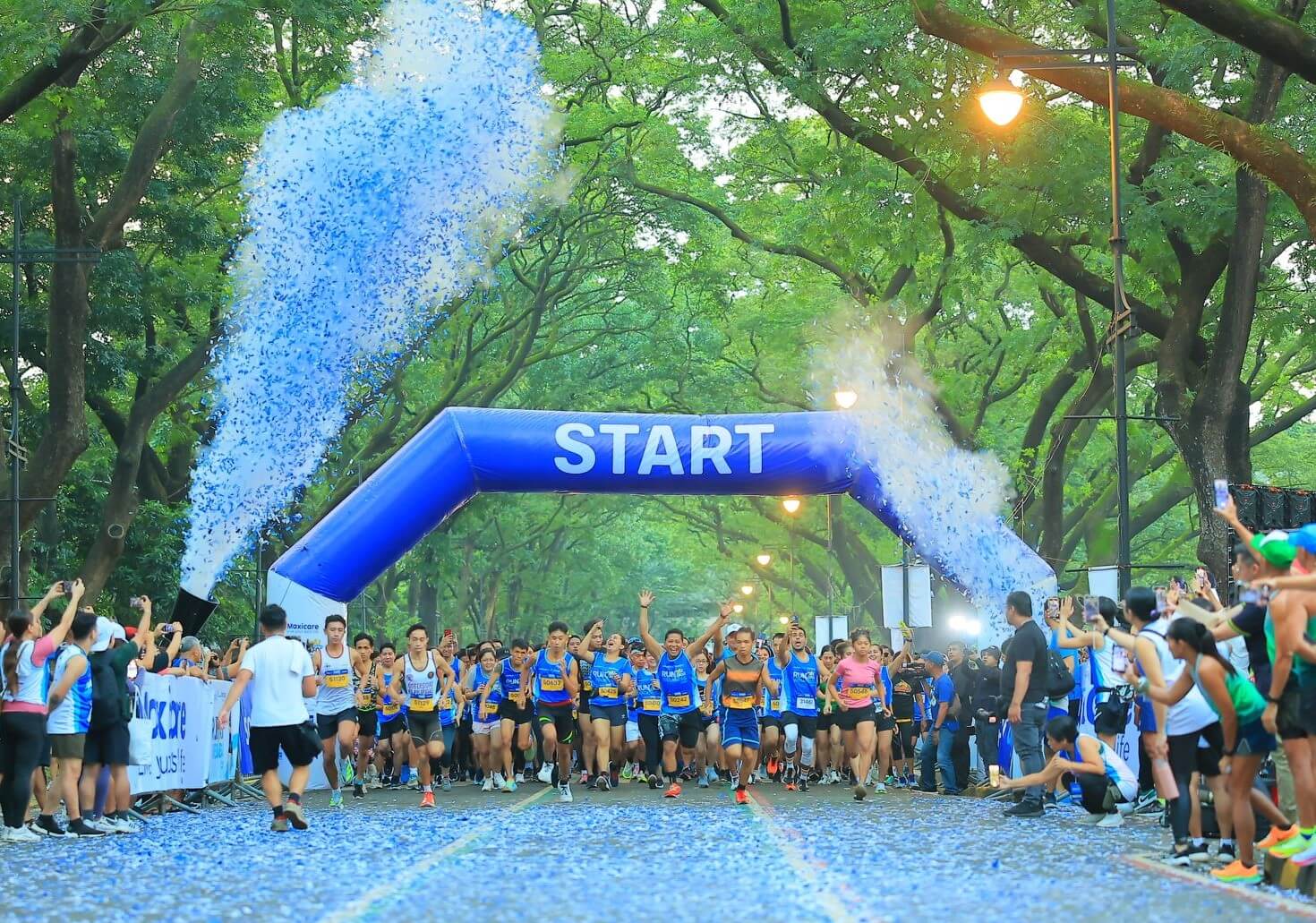 High-fives to the incredible 5,354 participants who united for a fantastic cause at the UP Diliman leg of the Southstar Drug and Maxicare Run for Wellness! With each stride, you're embracing a journey toward health and wellness, and we're glad to be a part of it. Here's to the beginning of a remarkable partnership as we walk, jog, and sprint together toward a healthier, happier you. Let's create a healthier future, step by step, towards living your best life! #RunForWellness2023 #SSDxMaxicare #KasamaSaBestLife
For Filipinos, safeguarding the well-being of the entire family has always been a priority. With recent data showing that the top five leading causes of mortality in the country are lifestyle-related non-communicable diseases, there is a need to adopt healthier habits and a mindset that prevention is always better than cure to ensure optimum health and protection.
As champions of health and wellness, Southstar Drug and Maxicare have joined forces to support consumers in their journey toward a healthier and happier life. By offering an extensive selection of health essentials and world-class health services, they aim to be reliable companions, "Kasama sa Best Life," for Filipinos. Their shared vision emphasizes the importance of holistic health as a key to unlocking one's full potential and achieving life goals.
Southstar Drug is one of the country's largest and most established drugstore chains, with over 600 stores nationwide and a user-friendly online platform, providing a wide range of affordable medicines, products, and services. 
Maxicare, on the other hand, is the Philippines' leading HMO, serving nearly 2 million members with a comprehensive range of healthcare plans for corporations, SMEs, individuals, and families. These plans include prepaid options for added flexibility. Maxicare boasts an extensive network of medical providers and offers robust customer support services.
"We're excited to work with Maxicare to help our fellow Filipinos take charge of their health by making positive changes in their lifestyle. With readily available quality healthcare solutions, they can embrace a healthier lifestyle and unlock their full potential. Just take that first step, and we'll be here to support them every step of the way," said Mariel Crisostomo, General Manager of Southstar Drug.
RUN FOR WELLNESS 2023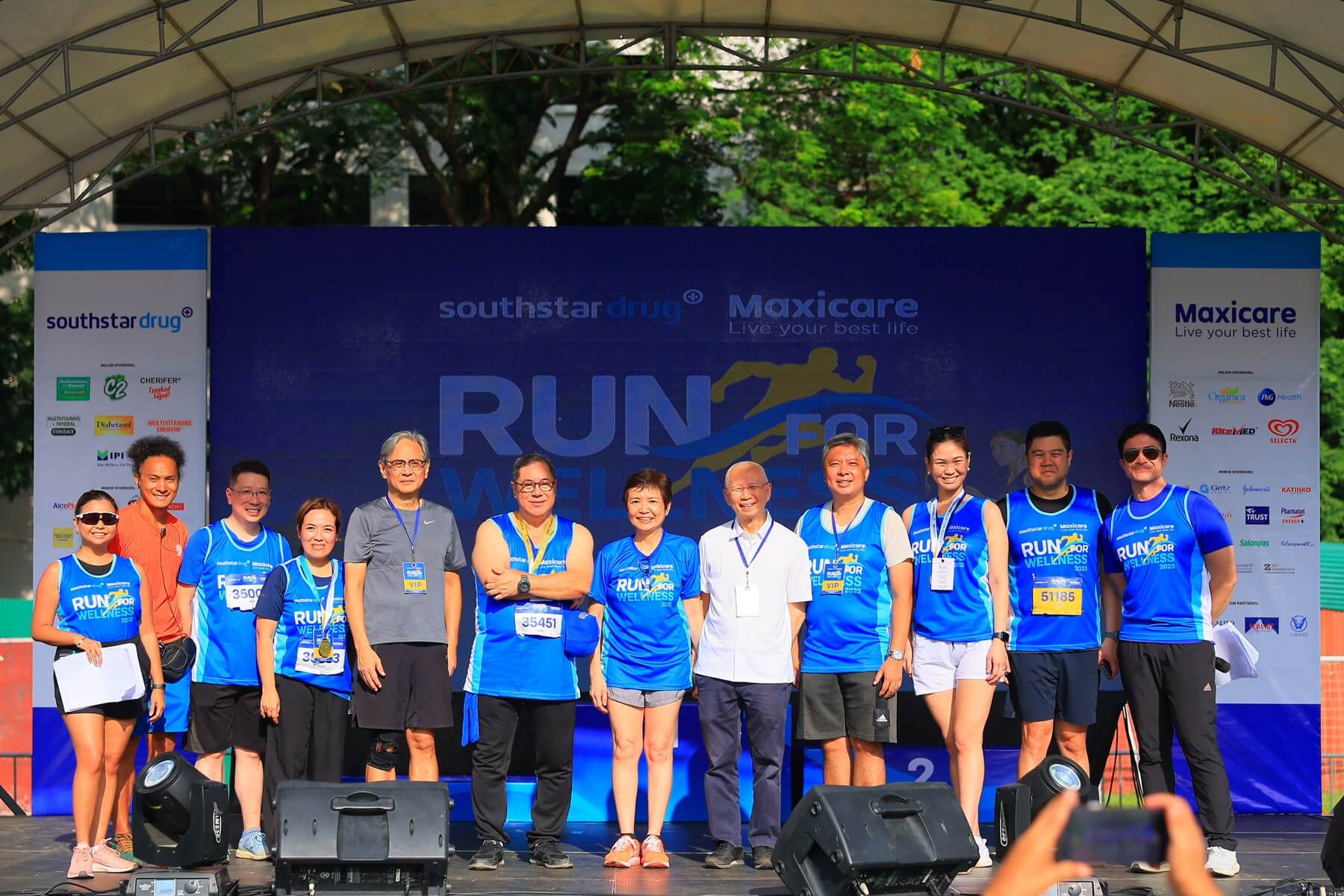 Southstar Drug and Maxicare partnered for the first Run For Wellness event in Manila. Present during the event are (From left to right) Host Rizza Diaz, Runrio President and Chief Executive Officer Rio Dela Cruz, Robinsons Retail Holdings Inc. Chief Operating Officer Stanley Co, Southstar Drug General Manager Mariel Crisostomo, Maxicare Chairman Roberto Macasaet Jr., Department of Health Secretary Teodoro Herbosa, Robinsons Retail Holdings Inc. President and Chief Executive Officer Robina Gokongwei-Pe, Equicom Group Chairman Antonio Go, University of the Philippines Diliman Chancellor Edgardo Carlo Vistan II, Department of Health Public Relations Officer and Head Executive Assistant Maria Liavel Badillo-Crisostomo, Maxicare President and Chief Executive Officer Christian Argos, Host Vince Velasco
Officially kicking off this pioneering wellness partnership, Southstar Drug and Maxicare held the 12th edition of Run for Wellness, an annual event that aims to promote physical health and mental well-being among Filipinos and encourage them to take the first step in their journey toward their best life. The first leg, which took place on August 13, 2023, at UP Diliman, Quezon City, saw an impressive participation of over 5,354 individuals from diverse backgrounds. Among them were seasoned runners, beginners, families, children, and more, all joining in the 3KM, 5KM, and 10KM categories.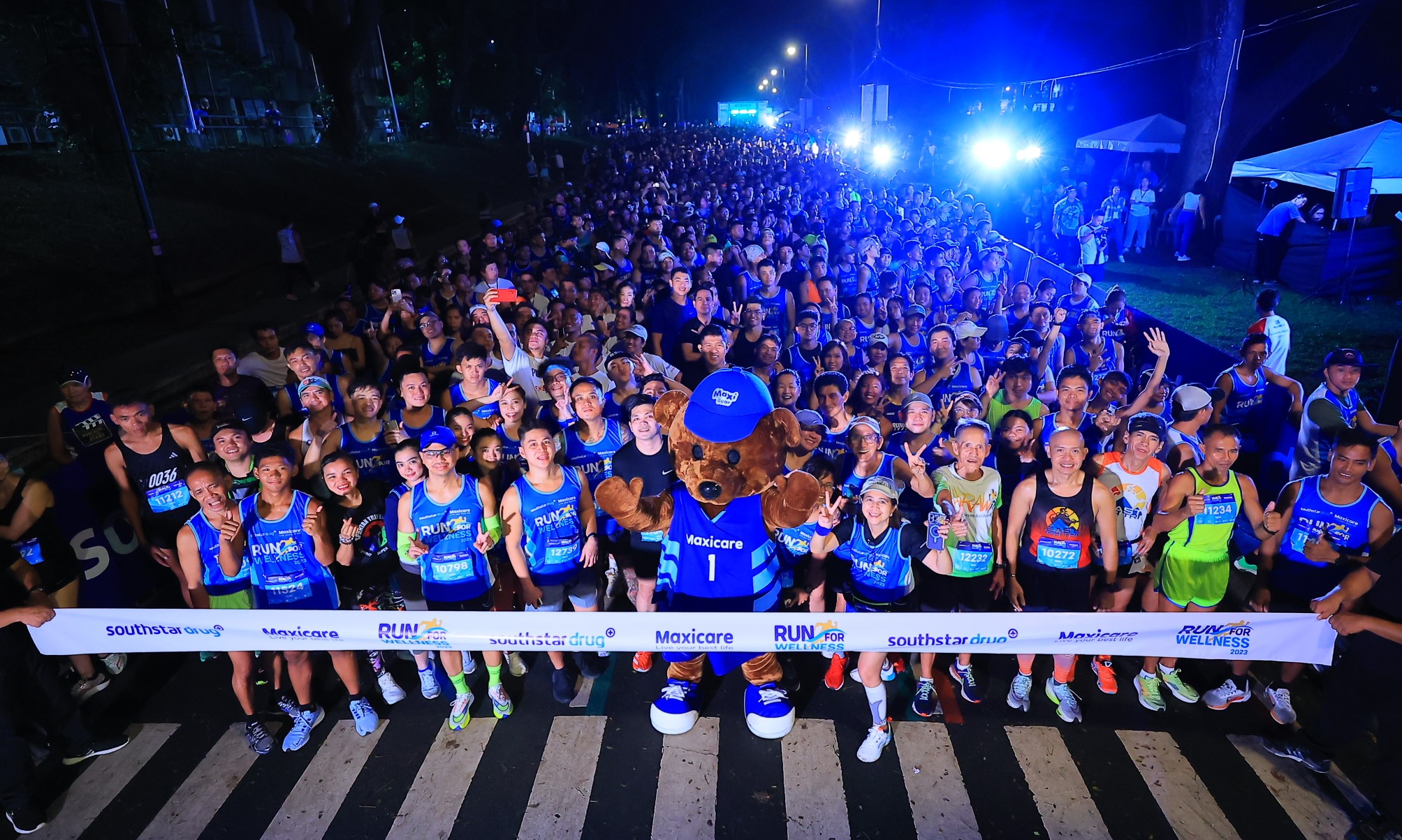 After the run, the excitement continued with prizes and activities offered by 60 partner suppliers. The Maxicare and Southstar Drug tents provided a 360° photo booth, complimentary massages, vitals checks, and a range of freebies. Notably, a donation of P500,000 was made to UP Diliman's University Health Services, aimed at enhancing their medical equipment and facilities.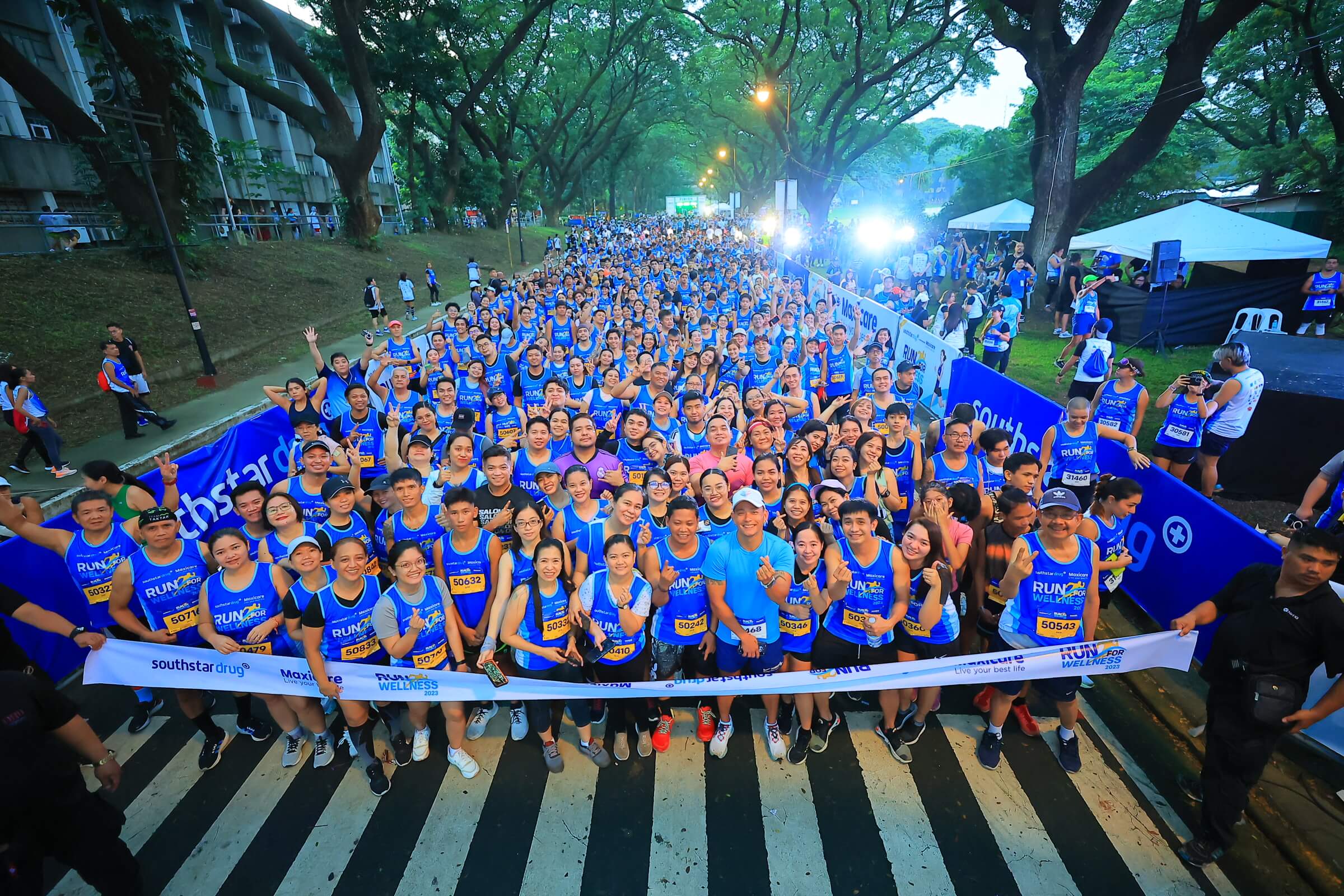 The event was attended by Department of Health Secretary Ted Herbosa, Quezon City Mayor Joy Belmonte-Alimurung, UP Chancellor Edgardo Jr. Vistan, Vice Chancellor for Community Affairs Roehl Jamon, UHS Director Myrissa Lacuna-Alip, and other local government officials.
A second leg is scheduled for September 10, 2023 in Naga City, Camarines Sur.
"With our mission to help Filipinos embrace a healthier future, Maxicare proudly joins hands with Southstar Drug for the Run for Wellness. Together, we reaffirm our dedication to fostering the well-being of Filipinos by delivering the finest healthcare services. As your health partner, we enable Filipinos to take charge of their personal wellness journey through healthy habits to help them live their best lives," said Maxicare President and Chief Executive Officer Christian S. Argos.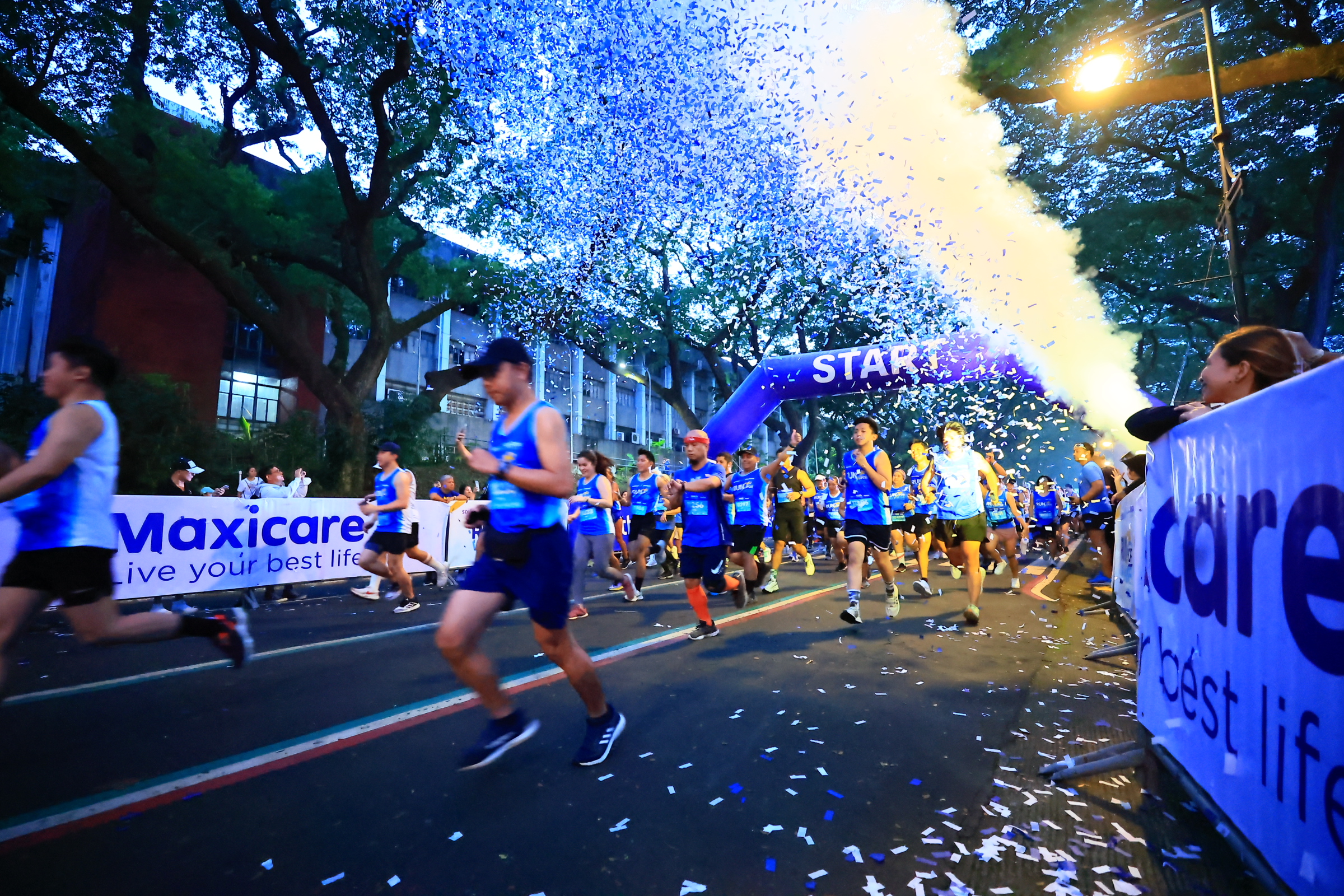 "Run for Wellness provides participants with a valuable chance to develop enduring habits that will enrich their daily wellness routines, leading to a healthier lifestyle in the long term. Our goal with this event is to motivate more consumers to prioritize holistic health and wellness, adopting a lifestyle that nurtures their overall well-being," said Crisostomo.