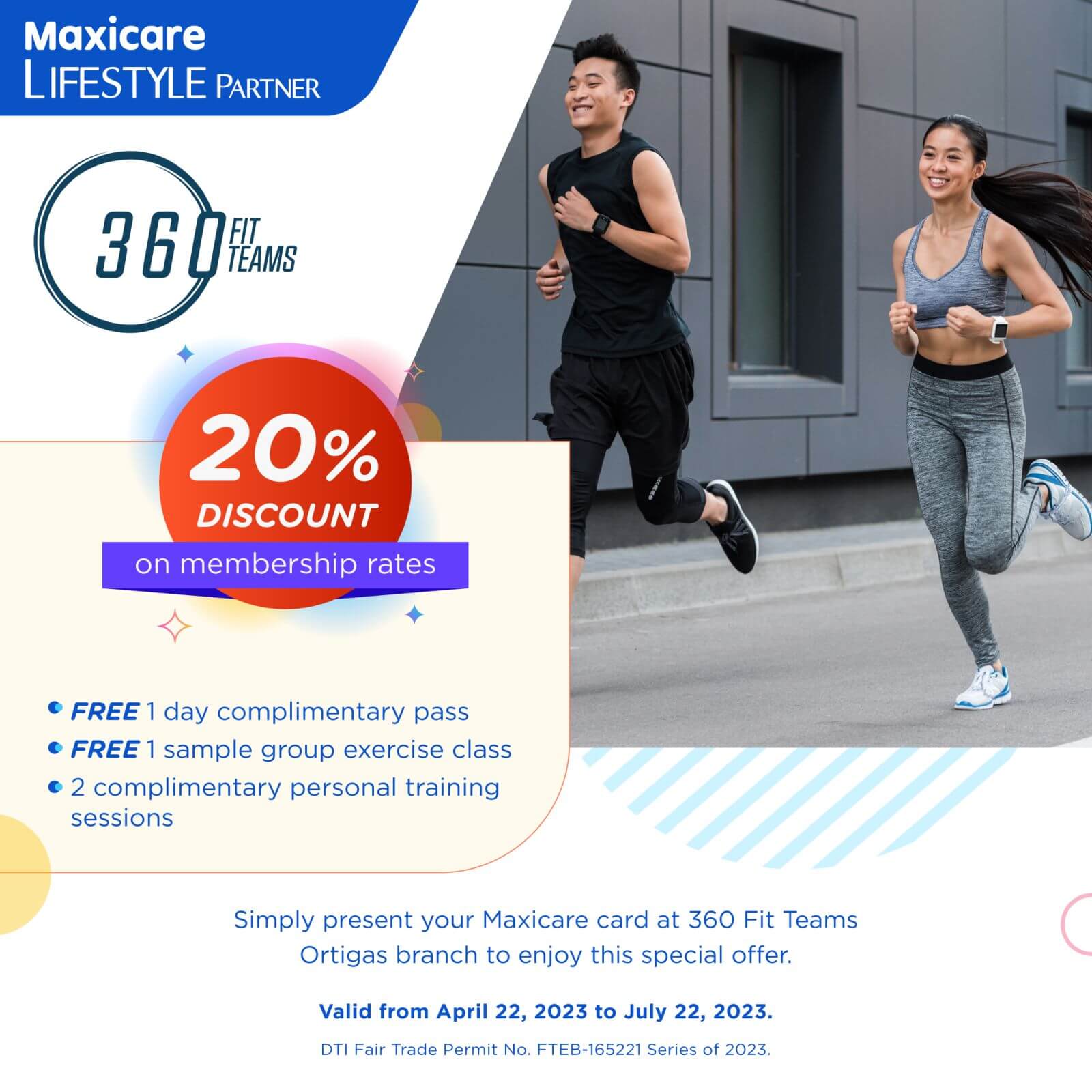 Regular exercise benefits your overall well-being, from reducing the risk of chronic diseases to improving even your mental health.
To keep our members healthy, we partnered with 360 Fit Teams Ph to make it easy for you to be in the best shape, so you can live your best life.
Enjoy 20% off on membership rates when you present your Maxicare card upon registration at 360 Fit Teams Ortigas. Stay fit and focused on achieving your fitness and career goals simultaneously. Offer runs until July 22, 2023.  Terms and conditions apply. 
For full details, click here.
To ensure you don't miss out on your perks as a Maxicare member, register here. 
Get a PRIMA prepaid health card and start living your best life by being a Maxicare member here.