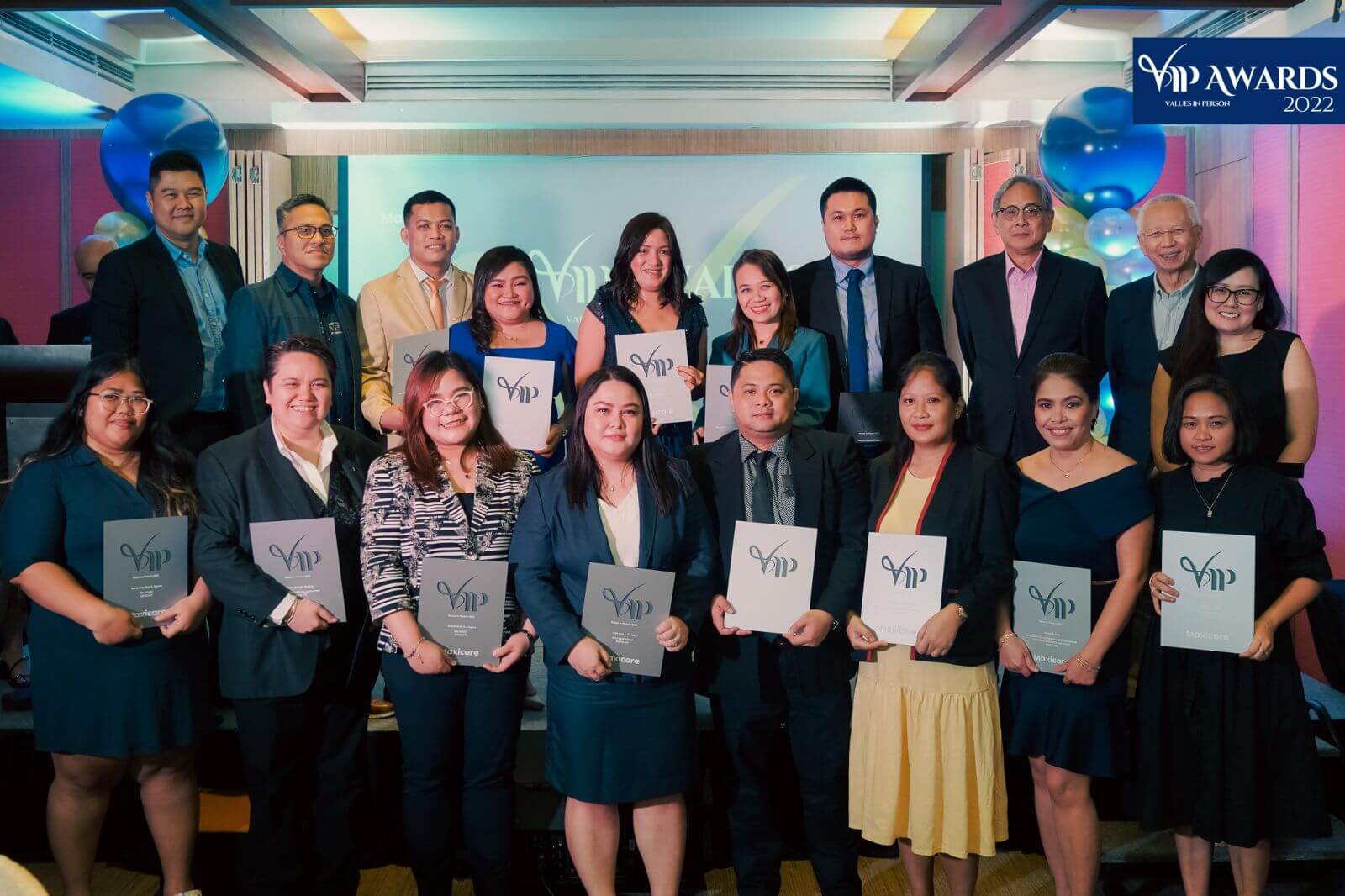 (From left to right, top row) Maxicare President & CEO Christian Argos, Maxicare Chief HR & Administration Officer Joe Buot, HRIS Manager Cyrell Valdez, HRAD Contracts Administrator Kimberly Lobos,  Cash Management Manager Marichu Redubla, Medical Systems & Data Management Manager Dulce Amor Cabreza, Finance Planning Manager Francis Lloret, Maxicare Chairman Roberto Macasaet, Jr., Equicom Group Chairman Antonio Go, Maxicare COO Fiona Victoria; (from left to right, bottom row) Client Services Supervisor Maria Moly Manalo, Customer Experience  Senior Manager Claire Ann Basilio, Client Services Manager Angela Sofia Clasara, Consumer Sales Project Manager Julie Ann Cortes, Consumer Sales Assistant Manager Rogelio D. Gonzales, Team Lead Analyst Angelhica Ramos, Inpatient Liaison Supervisor Teresa Peig, Senior Manager-Subject Matter Expert Jeraldine Adora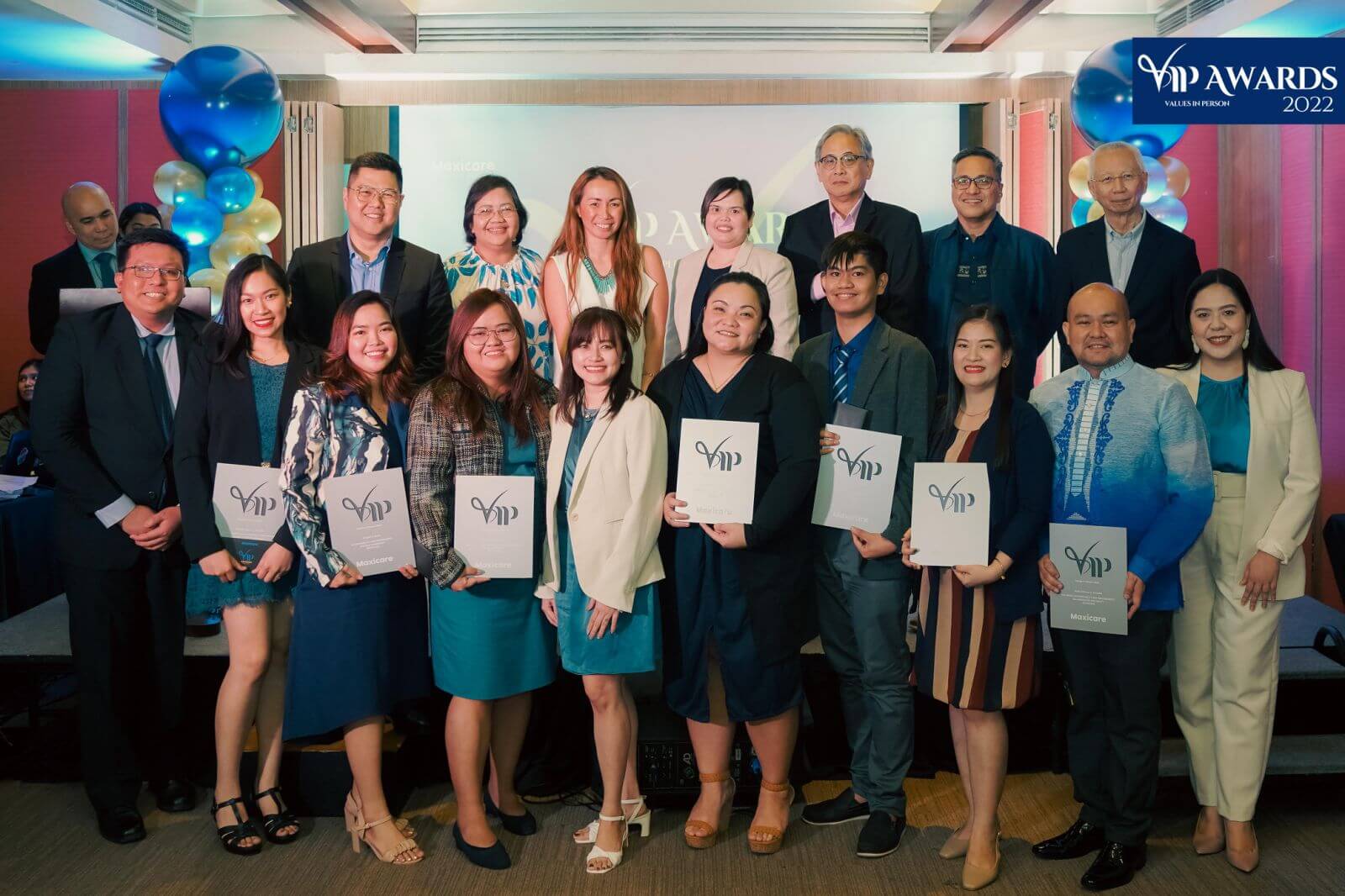 (From left to right, top row) Christian Argos, Maxicare Primary Care Clinic (PCC) President Josephine Lopez,  MHSI HR Head Erica Puentevella, Maxicare PCC COO Dr. Karen Almonte, Roberto Macasaet, Jr., Joe Buot, and Antonio Go. (From left to right, first row) PCC Centris Cluster Head Dr. Delfin Sison,  Onsite Medical Services Assistant Manager Richelle Tan, Financial Planning Assistant Manager Abigail Rodil, HR Operations Officer Darmaine Arambulo, Onsite Medical Services Manager Rushelle Borlagdan, Onsite Medical Service Department Head Rochelle Changcoco, Transformation Analyst Edmund Margallo, Onsite Medical Services Assistant Manager Charisse Fanggo, PCC Manager Mark Anthony Coquilla, and PCC Cluster Manager-VisMin Dr. Cecille Camille Init-Ubod (at the back) Talent Management AVP Jasper Leonardo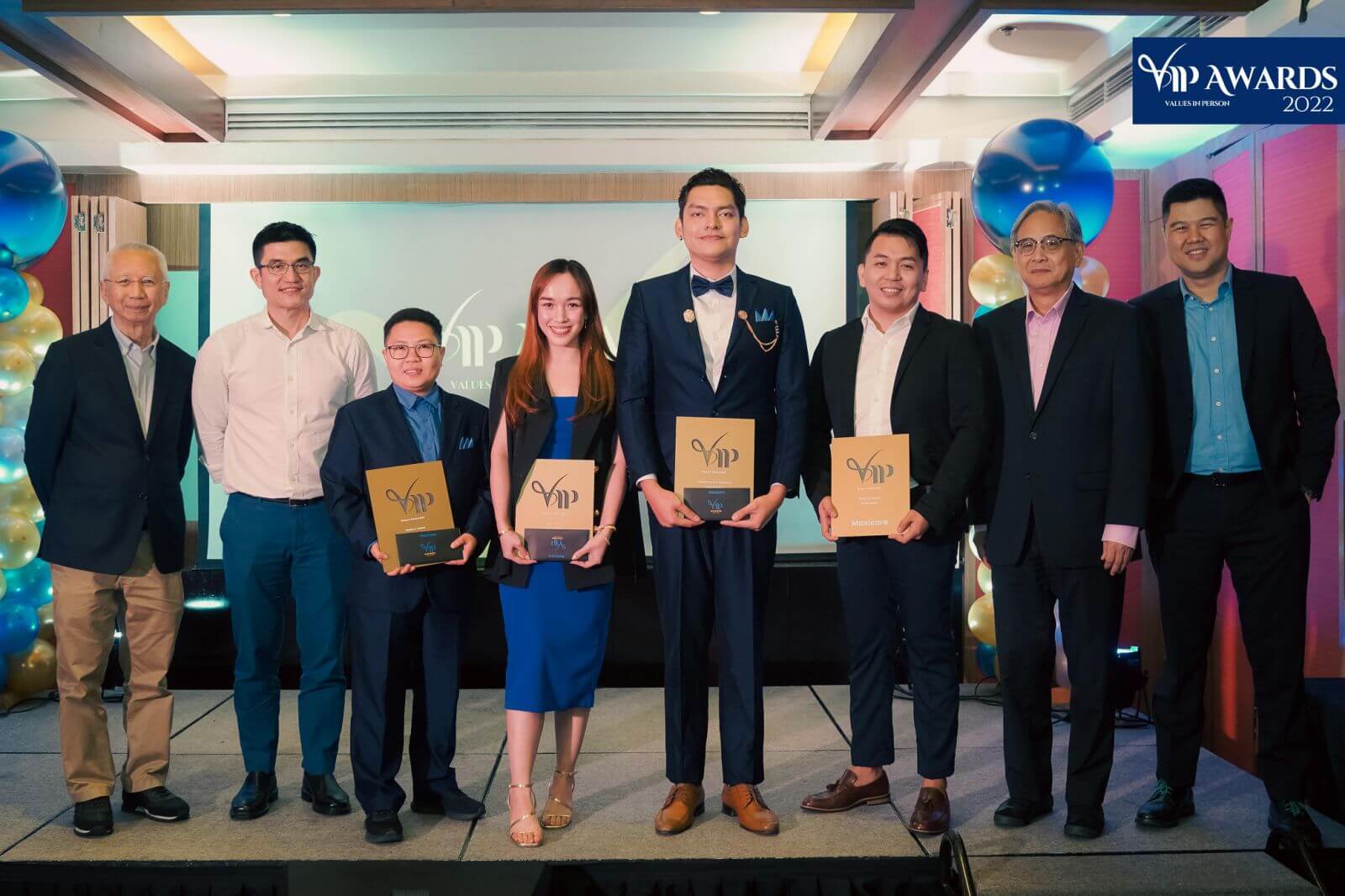 (From left to right, top row) Antonio Go, Maxicare Board Director Brian Go, QMS Senior Manager Gladice Censon, Consumer Sales Assistant Manager Eira Ortega, Corporate Sales Business Development Manager Christoffe Aaron del Rosario, Corporate Sales Business Development Manager Reybert Riogelon, Roberto Macasaet, Jr., Joe Buot, and Christian Argos.
Here's to our new Values Advocates and Champions, propelling the organization forward, one value-driven action at a time.
On August 2, 2023, a night to remember unfolded as Maxicare recognized 35 standout employees during the Values in Person (VIP) Awards 2022. This event was all about celebrating individuals who embody Maxicare's core values: Malasakit, Customer Centricity, Self Leadership, Accountability & Empowerment, Innovation, Agility & Collaboration. 
Distinguished leaders like Equicom Group Chairman Antonio Go, Maxicare Chairman Roberto Macasaet, Jr., and Maxicare Board Director Brian Go graced the event.
"This is one of the nicest things that happened to me in Maxicare. Being acknowledged for what I have been doing for the past five years feels amazing," says Malasakit Advocate and Marketing's lead designer Zee Dia. 
According to Joe Buot, Maxicare's Chief HR and Administration Officer, "What's fantastic about the VIP Awards is that it's not your typical recognition program. It's not about numbers or data, but rather about something much deeper – values, which are innate to an individual. This Award brought to light those employees who've seamlessly integrated Maxicare's values into their daily work lives, operationalizing what's in their heart, turning them from mere words into meaningful actions."
Values Champion and Consumer Sales Assistant Manager Eira Ortega agrees. "Our Maxicare values shape the way we work. When we truly care about how we do our jobs, represent the company, and interact with individuals we work with — hard work turns into heart work. Since my personal values align with those of our organization, work-life becomes rewarding. Every day, we're presented with a chance to create an impact, inspire others, and contribute to a greater purpose," she shares.
Why do values matter? According to Buot, values act as a compass for the organization, helping employees navigate uncertainty and maintaining stability for the company, particularly during periods of change.
He explains that the VIP Awards is more than just a ceremony; it's a milestone in the company's journey of growth and self-discovery. Back in 2020, the company revisited and refined its values, demonstrating a strong commitment to staying true to its guiding principles, even when faced with challenges. And it's not just about the company's growth; it's about nurturing the growth of each employee, aligned with these values.
Values Champion and Business Development Manager Christoffe Aaron Del Rosario of Corporate Sales credits his achievement to teamwork. According to him, "We're all in this together. This achievement is the result of all of us working together, sharing experiences, and embracing our shared values. By constantly learning and collaborating with different teams, we can better understand and connect with everyone involved in completing tasks and projects. Our values are most powerful when they're inclusive and shared with others, helping create a welcoming work environment where everyone participates and takes responsibility."
Buot qualifies that the road to embracing these values requires consistent and dedicated effort, however,  just like any meaningful transformation. Simply introducing values isn't enough; the key is seamlessly integrating them into every corner of the organization. It's about making these values a natural part of daily operations.
The VIP Awards go beyond being an event, therefore; they remind the organization of what truly counts. They play a vital role in cultivating a culture where values take center stage and receive the recognition they deserve.
Values Advocate and Assistant Manager for Onsite Medical Services Charisse Fanggo speaks from her experience. "The encouragement I receive from my colleagues and managers motivates me to strive for even greater things in the future. This award inspires me to continue supporting my teammates and consistently giving my best," she says.