Manage Quality of Life with Diabetes through Quality Healthcare
How we love sweets! Sugar makes food more delicious, flavorful, and, of course, sweet! Consuming food with high-sugar content can give our body a sudden burst of energy.
Let's be cautious, though. Sometimes, our bodies can find it hard to turn the food that we eat into energy. If this happens, glucose (sugar) will accumulate in our blood. As you may already know, people with high blood sugar are at a higher risk of developing diabetes. 
How can we tell if we have diabetes?
A glucometer, which is a portable device, can help us find out if our blood sugar level is higher than normal. If it is high, don't panic! But don't ignore it either. A blood sugar level that is higher than normal may be warning us that we could be heading into danger zones.
Be alert to the following pre-diabetic conditions:
Pre-Diabetes is an intermediate condition, the transition between normal sugar levels and diabetes.
Type 1 Diabetes is when your body cannot make insulin, in which case you may need to take insulin shots every day.
Type 2 Diabetes happens when your body responds poorly to insulin. With proper medication and a healthy lifestyle, this condition can be managed.
Are you experiencing these symptoms?
If you are, be careful – you might have an increased risk of getting diabetes.
Feeling very tired much of the time

Extreme thirst and hunger

Frequent urination, especially at night

Unexplained weight loss or weight gain

Blurry vision

Having sexual problems and infection in private parts

Wounds that do not heal

Tingling or numbness in hands or feet
If you've checked more than five, it's time to schedule a visit with our specialists. Maxicare's Endocrinologists will help diagnose your condition and prescribe proper medications.
Apart from getting quality healthcare, there's no better way to treat your diabetes than to live a healthier lifestyle – especially if you're a Type 2.
Here's how to kickstart your journey to living your best life.
Eat healthy foods

such as vegetables, quinoa, and high-protein meals that can help lower or regulate your blood sugar level.

Exercise at least 30 minutes a day

to keep your body weight normal.

Get the eight-hour rest

that your body needs at night.

Quit bad habits

such as smoking and drinking.

Set health goals

and work at your own pace.
A sugar lover may find this lifestyle change challenging at first but it gets easier over time. Remember, your body's counting on you!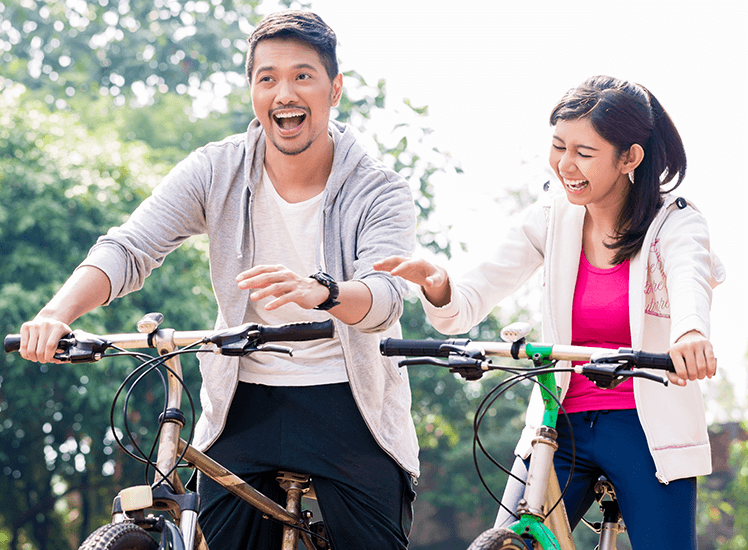 Having diabetes does not mean depriving yourself completely of the sweet things in life – you can still indulge, but always in moderation. Our BestLife Wellness Program offers screening and maintenance medication programs for registered members diagnosed with diabetes. Plus, members also get to enjoy exciting benefits. 
With Maxicare, you can take charge of your own body and live your best life while managing your diabetes. 
Learn more about Maxicare BestLife Wellness Program at https://bestlife.medgrocer.com.