Maxicare EReady
Pag emergency, sagot ka ng Maxicare EReady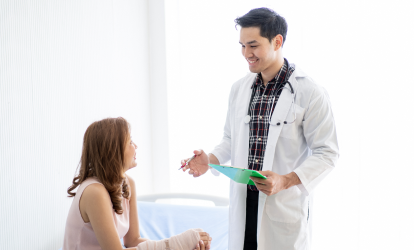 Pag emergency, sagot ka ng Maxicare EReady
A one-time medical emergency prepaid healthcare card that covers up to ₱15,000 on illnesses or injuries that arises from medical-related emergency conditions
Why choose Maxicare EReady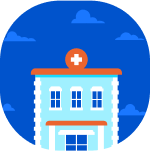 Access to Maxicare's wide network of affiliated hospitals nationwide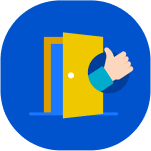 No preliminary checkup or paperwork needed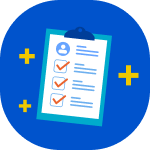 Covers doctor's services, emergency room fees, medicine costs and more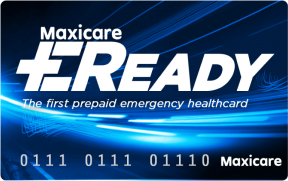 Access to all Maxicare-affiliated hospitals including the *6 major hospitals:
*Six (6) major hospitals: Asian Hospital, Cardinal Santos Medical Center, Makati Medical Center, St. Luke's Medical Center-Quezon City, St. Luke's Medical Center-Taguig, The Medical City
Benefit of up to ₱15,000 coverage on emergency treatment

Single usage per card. You can use multiple cards in a year

Eligible for ages 15 days old to 65 years old

Group Life with Accidental Death, Dismemberment & Disablement (ADD&D) up to ₱50,000

Valid for 1 year from activation date

Covers preexisting conditions

No preliminary checkup and paperwork needed
Life threatening conditions, illnesses and/or injuries that require immediate medical assistance such as heart attacks, cardiovascular or cerebrovascular accidents, loss of consciousness, and convulsions
Doctor's services for emergency treatment

Emergency room fees

Emergency (no take-home) medicines for immediate relief and treatment

Oxygen, IV fluids, whole blood and human blood products

Dressings, casts, sutures

X-ray, laboratory and diagnostic

Initial treatment for animal bites (within 24 hours from time of bite; with vaccines included)
Emergency medical assistance if within 150km from place of residence

Ambulance services
How to activate your Maxicare EReady
After you purchase from the online shop, you need to activate your eVoucher with reference number before you can use it.
Visit the

Online Card Registration Page

Enter the reference number from the email you received after purchase

Provide the required personal details and click "Submit"

Once successfully registered, you will receive an SMS notification and an email together with your Maxicare EReady electronic card (eCard) within 24 hours
Your membership will be activated 7 days after successful registration
This service is only applicable to those who buy from this website.
Text the reference number (which you'll receive by email after purchase) and your personal details in the following format:
MAXI REG 13 Digit reference number/First name/Middle name/Last name/Extension/ Birthdate/Gender/Civil status/Email
Please include asterisk (*) for fields that are not applicable
Example:

Send SMS to 2086 for GLOBE subscribers and 4629 for SMART subscribers

Once successfully registered, you will receive an SMS notification with your Policy & Card Number and an email notification together with your electronic card (eCard) within 24 hours
Your membership will be activated 7 days after successful registration
Present your Maxicare EReady card or eCard along with 1 valid ID with photo when you avail the services offered in this healthcare card
No card or eCard, no service
Membership is valid up to 1 year from the date of registration
You can use more than one card in a year but only one can be active at a time
The card is non-transferrable once registered
See the

FAQ

for a list of valid IDs
Subject to 15-day

free-look period

, but you may only refund the product if you haven't used the card
There will be no maximum number of cards for registration but member can only register another card after 3 months from the date of availment of first registered card
Exclusions and limitations
Services obtained for emergency conditions from non-affiliated physicians and hospitals
Injuries, infections or conditions resulting from: